Conbraco 40-500-02 1/2" in. - 1" in.
PVB Repair Kit
Pressure Vacuum Breaker Assembly Devices are designed to be installed to provide protection against back siphonage of toxic or non-toxic liquids. Sprinkler Warehouse now carries most replacement parts for Conbraco Backflow Devices. Instead of replacing the whole device, just replace the parts!
Kit Includes:
Fits Conbraco 1/2" in., 3/4" in. and 1" in. PVB backflow device
Includes: check spring, float, float disc, guide stem, cap o-ring, screw, check guide, washer, seat disc, seat holder
Note: kit not compatible with new CDC4A-50502F PVB w. green top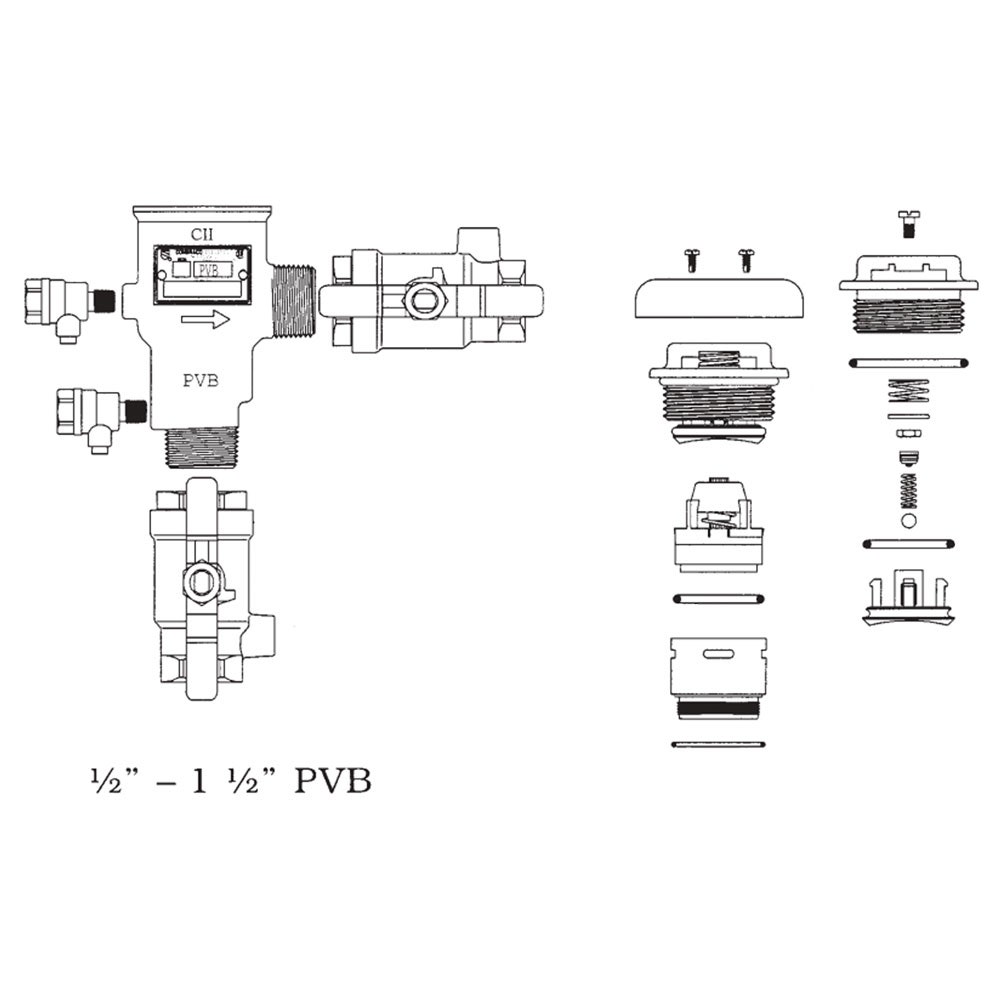 Backflow Repair Part Size:
Glad parts still available
Glad to get a repair kit for a vacuum breaker valve that is no longer in production. Got the valve about thirty years ago and finally it needed new parts.
Glad I found their website.
Exactly the parts I needed for the repair. I had looked locally and could not get them.
February 17, 2020
Purchased
7 months ago
We found other products you might like!