Dekorra 102 Fieldstone Non-Insulated Rock Enclosure
Model: 102
Listed Dimensions: 27" L x 21" W x 25" H
Color: Fieldstone Gray
Type: Non-Insulated
Taller profile for vertical applications. Top-quality rock enclosures made with our all-new textured material, RealRock. This gritty, tough, and variegated rock-like surface is astonishingly realistic, and blends in with other natural textures you truly have to see it to believe it. All Dekorra rock enclosures are made in the USA from recyclable materials.
With RealRock, not only do you achieve incredibly realistic aesthetics, but unmatched longevity in virtually any climate. In fact, this new material is so good, we've incorporated it into our entire product line. Very simply, it's state-of-the-art.
Features & Benefits
Covers Well/Septic up to 24" Tall
Hides Utility Pedestals up to 24" Tall
Covers 19" L x 23" H Reduced Pressure Assemblies
Hides 14" L x 24" H Pressure Vacuum Breaker Assemblies
ASSE Certification Available
Available in two different colors:

FS (Fieldstone): Soft grey with a rich combination of natural tones and multicolor highlights.
RB (Riverbed): Variegated brown with rich combinations of natural dark tones and multicolor highlights.

New RealRock material provides the most realistic rock enclosure available anywhere
Commercial-grade construction stands up to the elements
Color and texture is part of the material, not painted on
They won't fade in sun or crack in cold weather
Some models carry ASSE certification
Heavy-duty ground stakes are supplied with each rock
Anyone can easily install them
Product Details
Model 102 Dimensions: 27" L x 21" W x 25" H
Weight: 8 lbs
ASSE Classifications: Class 3 (non-insulated). Class 2 (insulated). Class 1 (insulated and heated)
New option of PRO-R (PRO) Thermal Wall: A black polyethylene foam wall structure that can be added as an option to many of our rock models as part of the manufacturing process. Improves wall strength and insulating value. Only available on certain models.
Related Articles & Videos
Articles
Videos
Dekorra Rock Color Options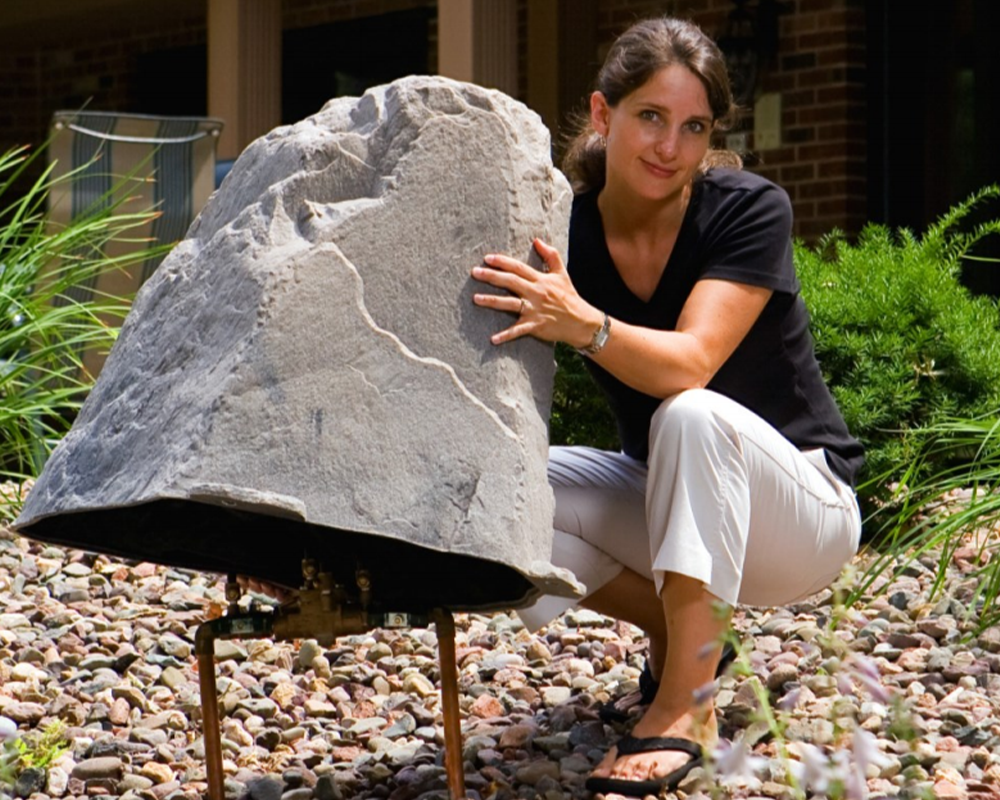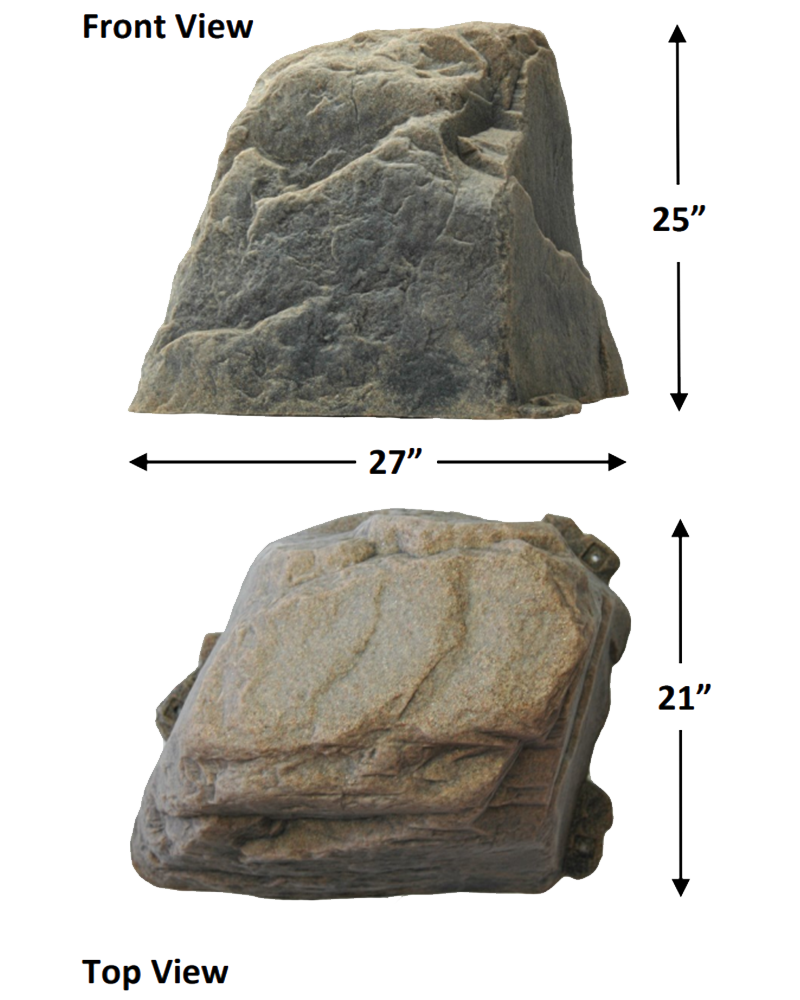 We found other products you might like!