Febco 765 PVB Backflow Preventer with Union End Ball Valves
Series 765 Pressure Vacuum Breakers are designed to be installed to provide protection against back siphonage of toxic or non-toxic liquids. They feature a durable bronze body and a check valve and air opening port in one assembly. Maximum Working Pressure: 150psi (10.3 bar).
All bronze body for durability. One check valve and an air opening port in one assembly.
Lightweight poppet seals air opening under minimum flow conditions.
Simple service procedures. All internal parts serviceable in line from the top of the unit.
Designed for minimum head loss.
Engineered plastic bonnet protect valve bodies from freeze damage.
Optional union end ball valves for easy removal and ultimate freeze protection.
End Connections - NPT ANSI/ASME B1.20.1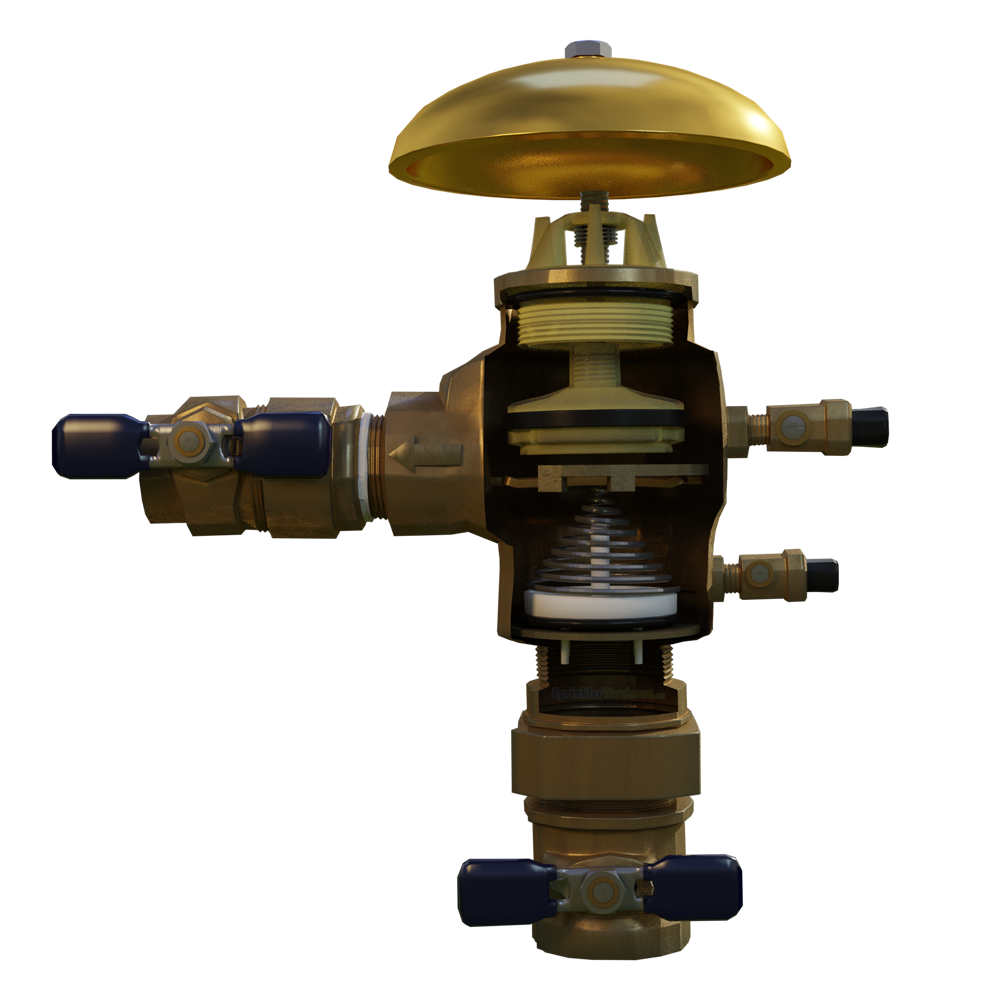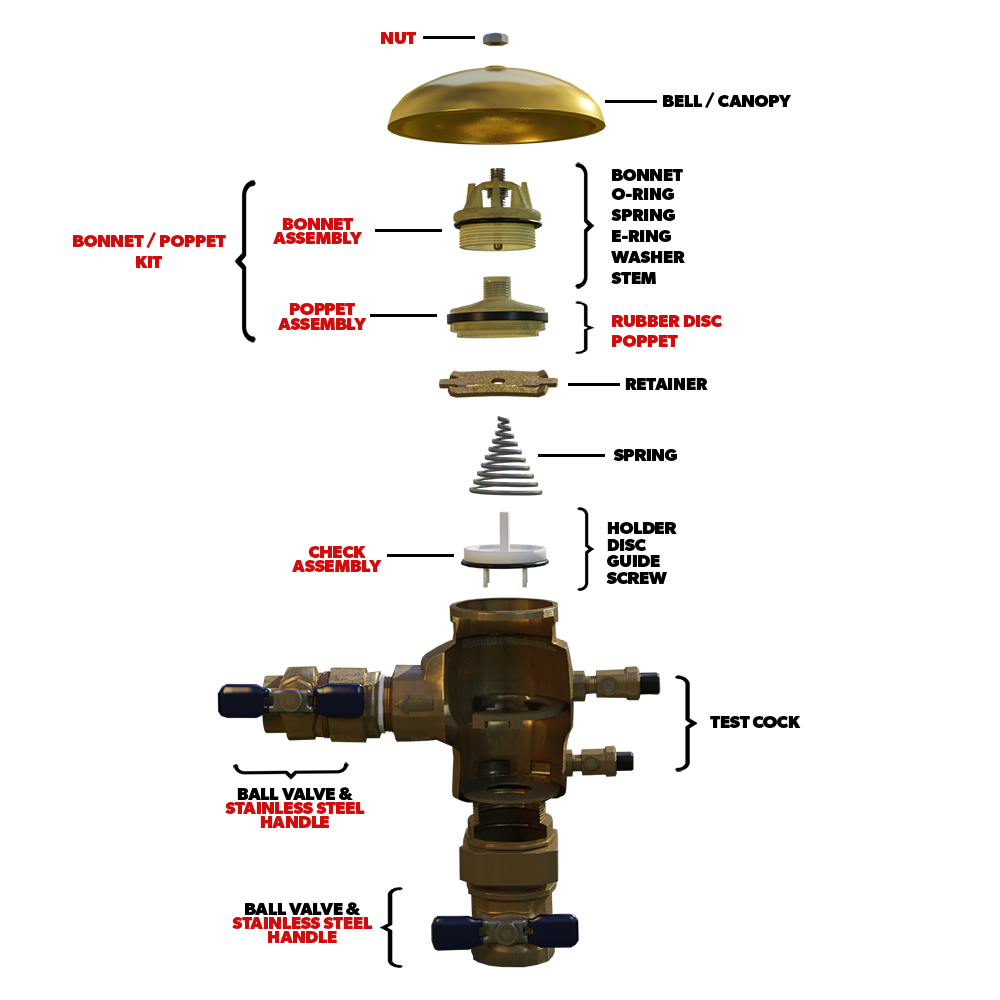 *Red indicates repair parts sold at the Sprinkler Warehouse
Pressure Vacuum Breaker (PVB)
Hydrostatic Test Pressure:
Main Valve Body Materials:
5 Stars, 4 Stars , 3 Stars , 2 Stars , 1 Star
Just what I ordered easy install
Awesome, the union valves made it a plug in installation, instead of a pipe sweating nightmare.
July 1, 2017
Purchased
over 3 years ago
Looks like plumbing jewelry
Easy to install, and it just looks so shiny and brassy. I like that I can take it indoors during the frozen months.
September 16, 2017
Purchased
over 2 years ago
Was exactly what I needed. Was received promptly. Thanks.
May 3, 2018
Purchased
over 2 years ago
We found other products you might like!