Hunter 0.5 - 15 GPM Drip Zone Assembly 1" FPT
Size: 1 inch
Filter: 150 Mesh
Connection Type: Female Pipe Thread
Features & Benefits
Convenient and reliable solutions for automatic control of a drip zone. For years, Hunter has produced rugged, dependable valves. Now, there are pre-assembled kits that bring together the popular PGV valve with both a filter and a pressure regulator, providing you with a complete control zone. The main element of these kits are the brawny PGV valve, featuring high-grade material construction including a bonnet made of glass-reinforced nylon designed to handle the toughest conditions a job site can offer.
Additional durability comes courtesy of a standard 150 mesh stainless steel screen. Rounding out the elements of the kits are a pressure regulator that maintains the outlet pressure at 25 PSI (we've taken into consideration drip zone pressures). Save both time and labor with the PCZ - and for anti-siphon control zone needs, the PACZ. Two handy kits that include everything you need.
Product Details
Pre-assembled control zone - Kit is sold fully assembled saving you time and labor.
Stainless steel screen filtration - Filter element is made from 150 mesh stainless steel ensuring long-lasting protection against clogging drip emitters.
Pressure regulator (controls dynamic pressure to 25 PSI) - Protects barbed connections within drip zone from fatiguing and leaking.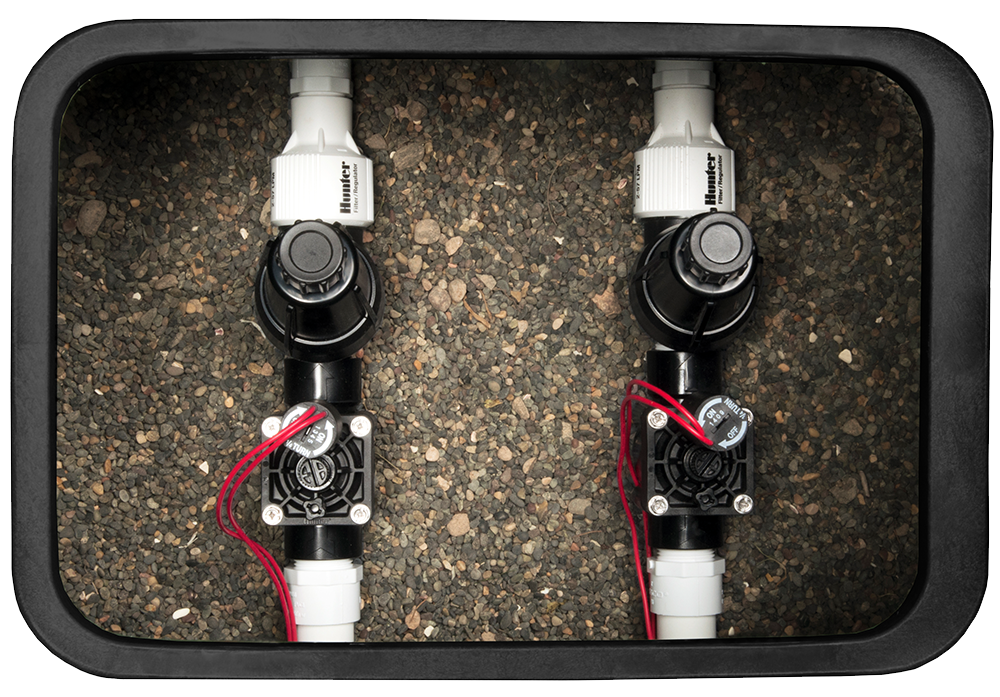 5 Stars, 4 Stars , 3 Stars , 2 Stars , 1 Star
Ready to go
Great for easy drip installation. Plumb and go.
We found other products you might like!