Hunter Replacement Solenoid 60-6800
The Hunter 60-6800 is the 24VAC Replacement Solenoid for Hunter valves.
Replace a defected valve solenoid by unscrewing the bad solenoid. Attach the new solenoid in it's place and rewire using grease caps to finish the connections.
Features & Benefits
Hunter Solenoid Assembly 24VAC for Hunter valve
Fits All Hunter Valve Models:
ASV
PGV
SRV
ICV
HPV
PGV Jar Top Valves
Product Details
24 VAC solenoid
350 mA inrush, 190 mA holding, 60 Hz
370 mA inrush, 210 mA holding, 50 Hz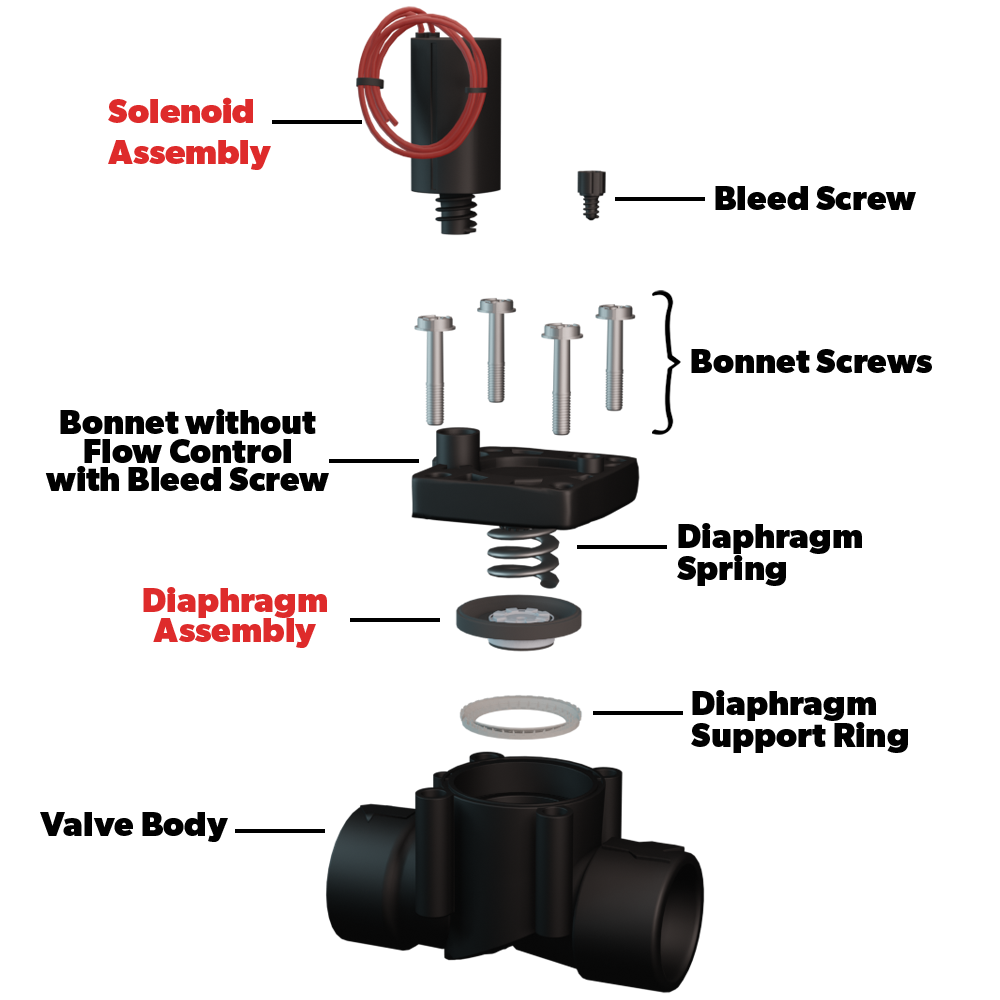 *Red indicates repair parts sold at the Sprinkler Warehouse
Related Articles & Videos
Articles
Videos
Hunter, Hunter IBV, Hunter ICV, Hunter PGV, 3/4", 1", 1-1/4", 1-1/2", 2", 2-1/2", 3"
We found other products you might like!