Hunter MWS-FR Mini Wind, Rain and Freeze Weather Station
Weather station combines wind and rain sensors with a freeze sensor. Ensuring efficient irrigation means being prepared for changing the weather. The Hunter Mini-Weather Station helps system operators be as prepared as possible by combining each of Hunter's three different sensor devices in a single convenient unit. The Mini-Clik rain sensor shuts down irrigation in a storm and keeps the system off, automatically compensating for the amount of rainfall that occurred. The Freeze-Clik prevents system activation by automatically stopping the flow of water when outdoor temperatures drop to near freezing. The Wind-Clik shuts off systems during periods of high wind and automatically resets the system when conditions are more favorable. Attaching to the controller with just two wires, the Mini-Weather Station is easy to install and ready to go to work, ensuring efficient watering even during drastic weather changes.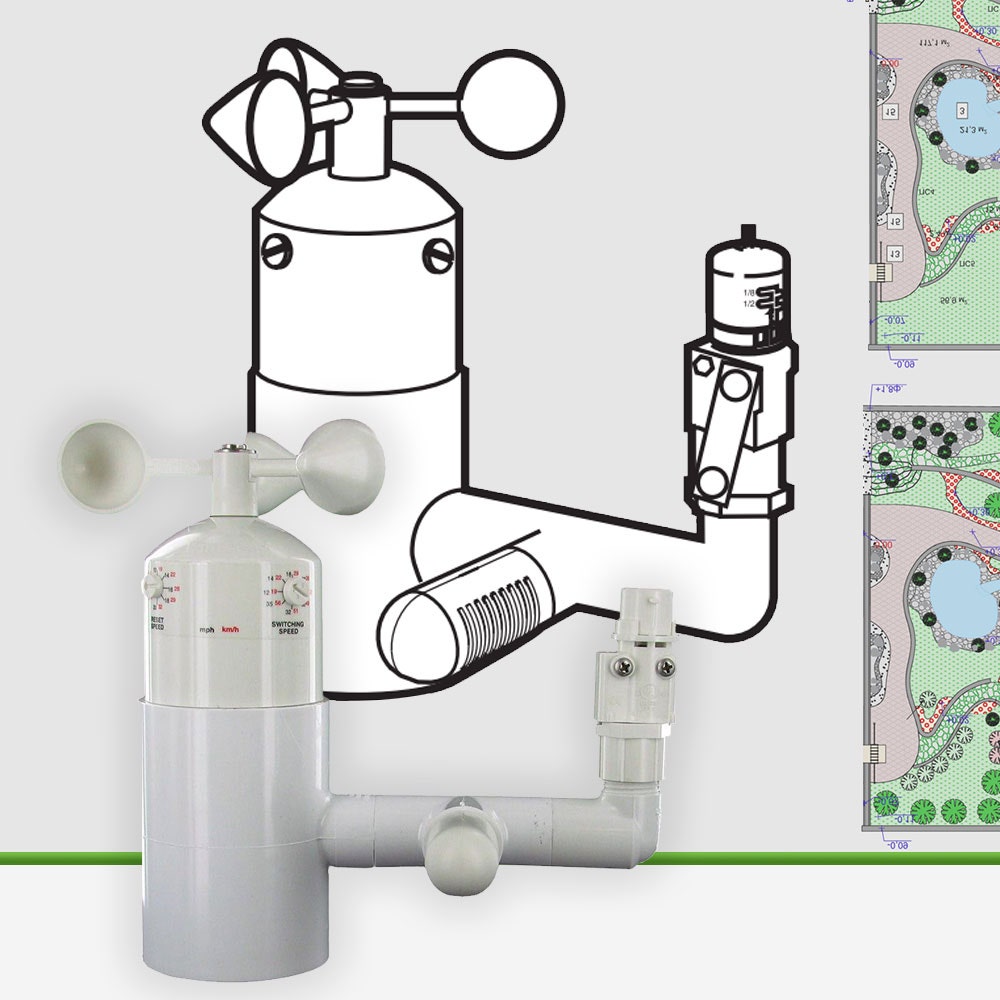 Product Details
Compact sensor that monitors wind, rain, freezing temperatures, and shuts the irrigation system off as weather conditions require
Installs easily on automatic irrigation systems
Set wind speed shutdown from 12 to 35 mph
Set rain shutdown from 1/8" to 1" of rainfall
Warranty period: 5 years.
Automatically shuts off system when temperatures fall below 37 degrees F
Electrical rating: 24 VAC, 5 A maximum
Wind vane diameter: 5"
Wind speed adjustments: Actuation speed: 12 to 35 mph
Reset speed: 8 to 24 mph
Freeze-Clik temperature set point: 37 degrees F
Mounts: Slip fits over 2" PVC pipe or attaches to 1/2" conduit with adapter (supplied with unit)
Wind, Rain and Freeze Sensor
Wind, Rain and Freeze Sensor
Browse 7 questions
Browse 7 questions and 14 answers
Why did you choose this?
SprinklerWarehouse.com

Store
We found other products you might like!