Hunter AFB Adjustable Flood Bubbler
Bubbler Nozzles: A whole new generation in bubbler technology offers all the precision of drip; but none of the maintenance hassles.
With the ability to compensate for pressure differences, the Hunter bubbler nozzles allow the output of water to remain constant regardless of the input pressure. This allows for acurate application never before achieved in bubblers.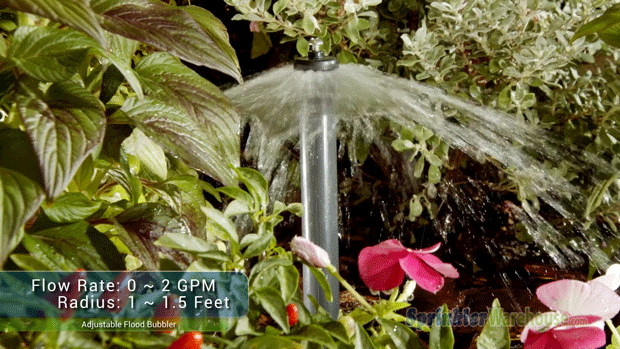 Flow <2.0
Pattern Type: Trickle/Umbrella
We found other products you might like!