K-Rain ProSport High Speed Rotor 4"
Pop-Up Height: 4 inches
With Check Valve
Radius: 45 ft - 77 ft
Features & Benefits
The PRO SPORT is K-Rain's next generation of professional rotors, designed specifically for sports turf applications with head spacing from 40' to 65'. The PRO SPORT comes standard with a unique triple nozzle.
The triple nozzle configuration consists of a primary nozzle for long distance and two secondary nozzles for mid-range and short distance coverage. This nozzle design provides even water distribution from 45' to 77'. This model of PRO SPORT is the high-speed version, ideal for quick wet downs and dust control.
The ProSport provides both part and full circle adjustment from 40° to 360°. Coverage pattern is indicated by degree graduations and an arrow located on top of the sprinkler, which rotates to correspond with arc selected. True full circle operation by continuous rotation is provided by alignment of the indication arrow with the "360°" position locator marked on the top cover.
The rotor has a friction-clutch mechanism to allow for 360° + forward or reverse movement of nozzle turret without damage to the internal gear components.
The ProSport incorporates an "arc memory clutch" feature to allow the original arc pattern to be automatically resumed following disturbance of nozzle turret setting. The ProSport has a minimum of 4-inch (10 cm) pop-up stroke.
Product Details
Revolutionary Patented Top Arc Set – Simplified arc set allows for wet or dry adjustment in seconds.
Triple Nozzle Configuration – Ensures even distribution of water.
2N1 Adjustable or Continuous Rotation – Provides a full range of adjustment from 40° to a continuous full circle.
Top Arc Set Degree Markings – Clearly indicates the current watering pattern and simplifies arc set adjustment.
Arc Memory Clutch – Prevents internal gear damage and returns rotor to its prior setting automatically if nozzle turret is forced past stop.
Time Proven Patented Reversing Mechanism – Assures continuous reverse and return…over a 35 year history.
Heavy Duty Rubber Cover and Mud Guard – Protects against physical injury and reduces liability, allows sprinkler to be installed below grade.
Factory Installed Check Valve – Prevents low head drainage.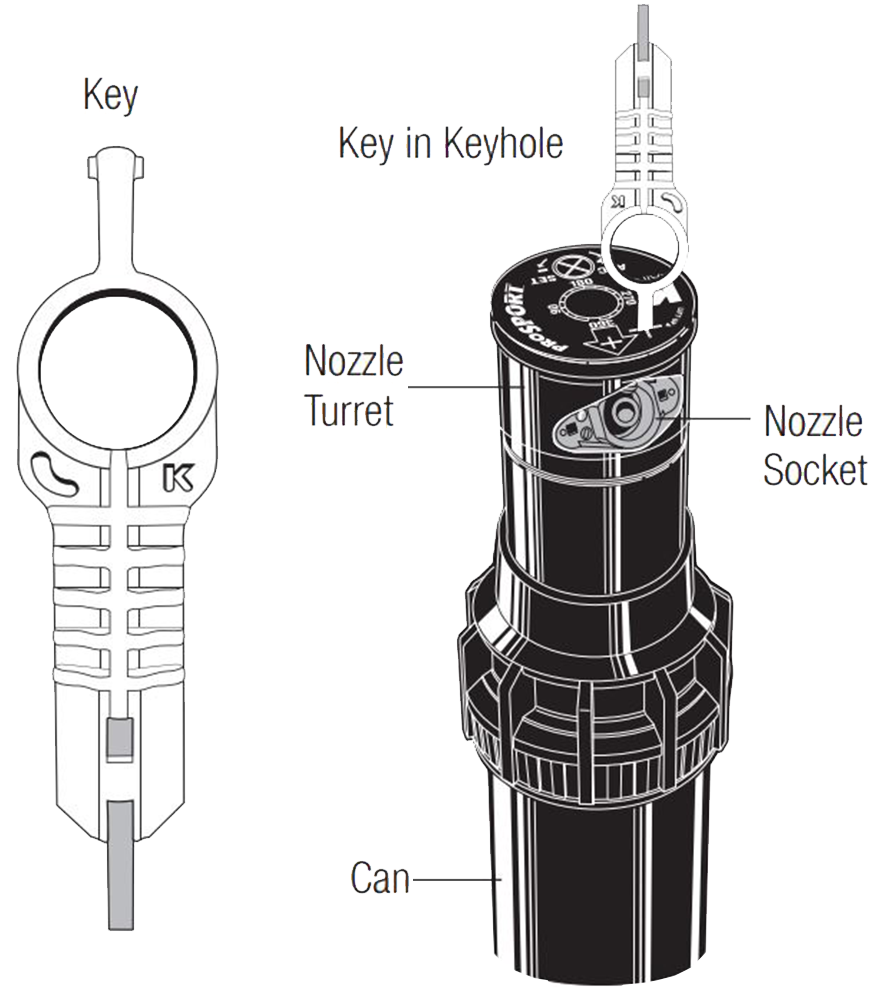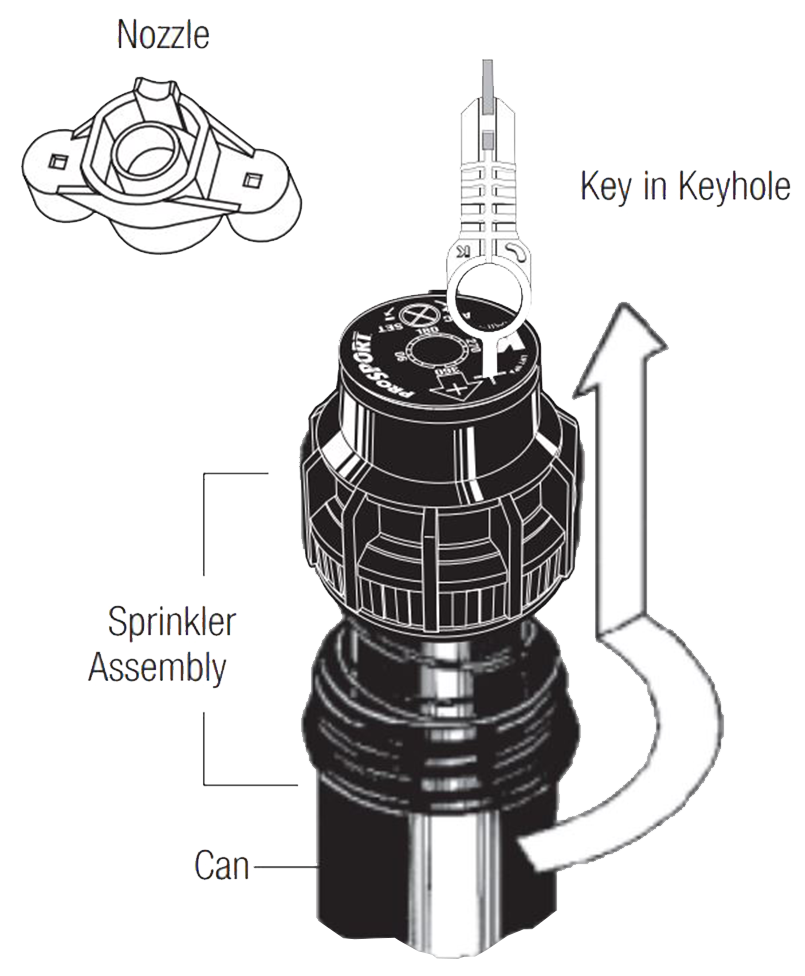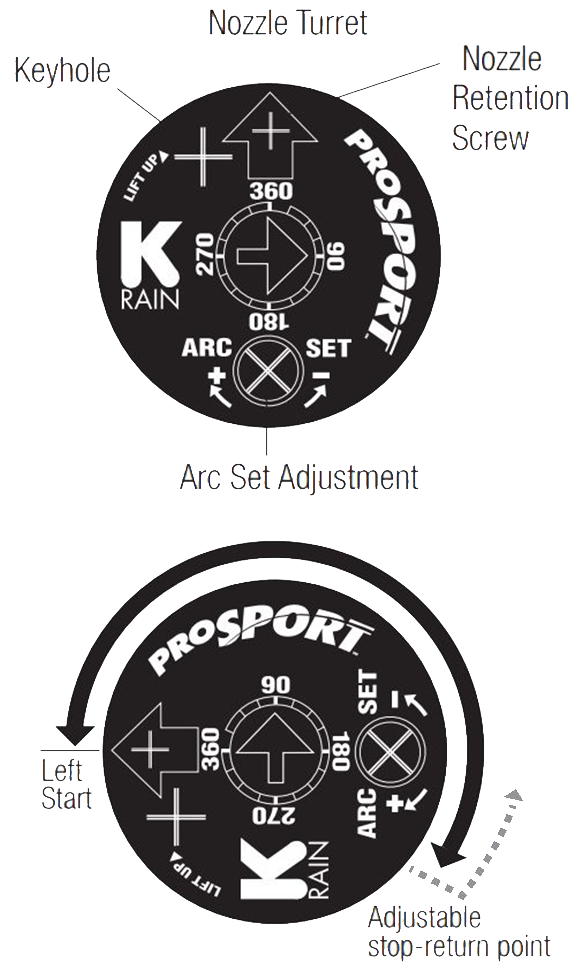 Part Circle Adjustable (40 - 360)
Good for Clay Tennis Courts
I use these these sprinkler heads for clay surface tennis courts. I wouldn,t say there "high speed" although they are alittle faster than a I25. They do have a good medium and low range spray. If the system is designed properly they can run them for 5 minutes and be playing again in no time.
June 20, 2017
Purchased
over 3 years ago
50/50 Defective
I had one work perfect out of the box and one that would not limit to a range less than 360 (keeps spinning). Not the quality I would have expected.
June 22, 2020
Purchased
3 months ago
Browse 3 questions
Browse 3 questions and 8 answers
Why did you choose this?
SprinklerWarehouse.com

Store
Is this sprinkler capable of covering the infield if placed near the pitcher mound?
BEST ANSWER:
It will cover about 40 feet real good, any further then that and you will have coverage problems. Of course you need good water pressure behind it too, at least 40 psi any less and it may not get the water out that far good luck.
K-Rain14053 Will it work with up to 100 PSI ?
BEST ANSWER:
Yes, I'm running 6 of them on a 3hp at around 90 to 100 for about 8 months now.
Dr. A

on Jan 15, 2018

Purchased on Sep 19, 2016
We found other products you might like!