King Innovation
Large Wire Connectors
You can now use this connector without a junction box, optimal for lighting, irrigation or low voltage underground wiring. This connector is already pre-filled with a petroleum-based sealant making for a better connection.
Features Benefits
30V/10 AMPS Max
No junction box required
Filled with petroleum based sealant
Suitable for all low voltage applications
For use in lighting, irrigation, and low voltage underground wiring
Product Specifications & Measurements
Max. Voltage: 30V/10 AMP
Connector Size: 13/16" x 1 9/16"
Wire Type: Copper/Copper
Wire Range: Min #22/Max #6
Temperature Rating: 75°C (167°F)
Petroleum Sealant: -29°F to 250°F
Measurements
A - 1.563"
B - 0.813"
C - 0.656"
D - 0.656"
Installation Instructions
IMPORTANT: Turn off power before installing or removing connector. Product to be used in accordance with local and national codes.
Strip wires 5/8".
Align frayed strands or conductors.
No pre-twisting needed. Hold stripped wires together with ends even. Note: Twist and lead stranded wires slightly.
Push wires firmly into connector when starting.
Twist connector onto wires pushing firmly until tight. Do not over torque. Do not reuse.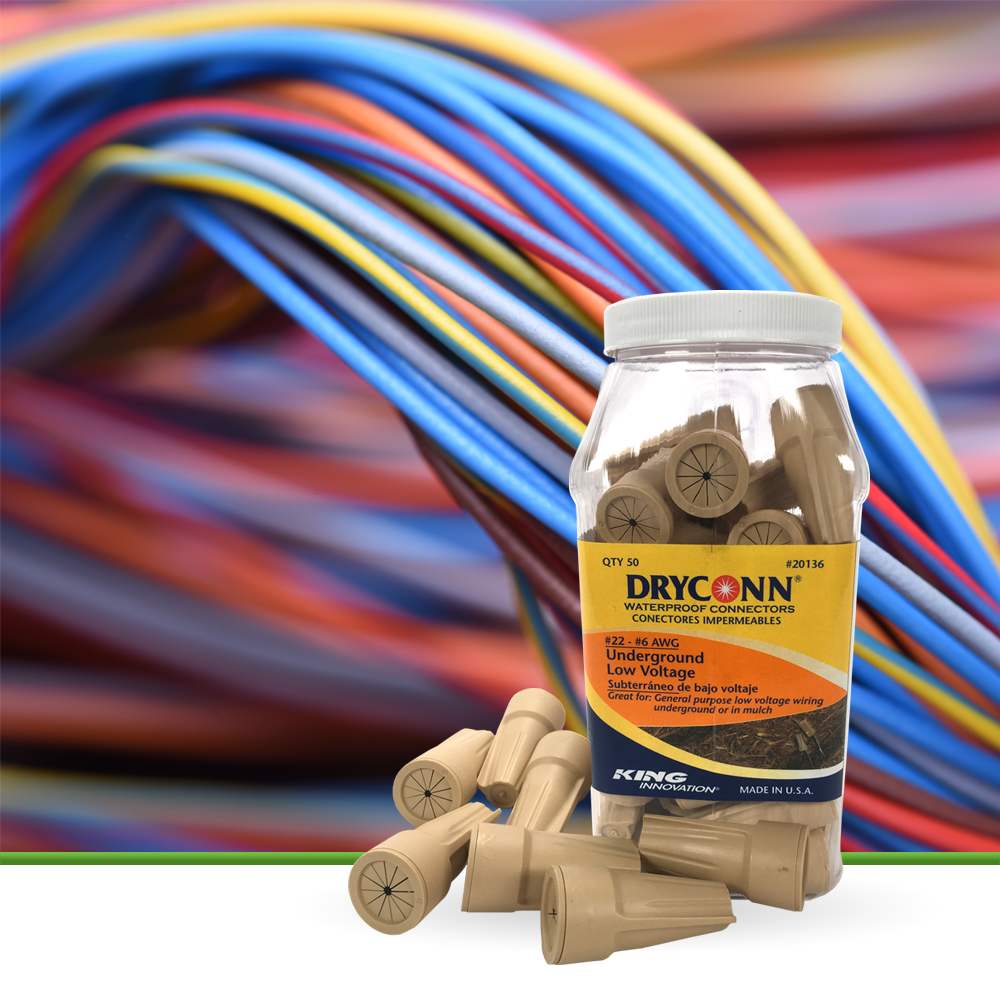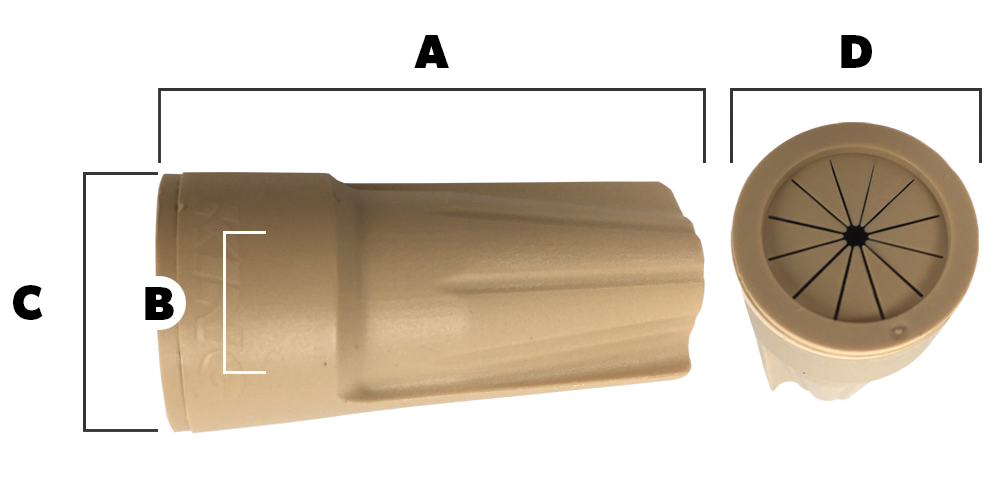 Low Voltage Wire Connectors
Low Voltage Wire Connectors