NDS Standard Rectangular Valve Box 113BC with Overlapping Cover
NDS NDS-113BC Valve Box
Standard Rectangular Box with Green Lid
14"X19"
Features & Benefits
14"X19" Rectangular structural polyolefin valve box with overlapping lip cover and UV inhibitor.
The NDS STANDARD SERIES 14"X19" rectangular valve box's overlapping covers prevent dirt and grass from settling between body and cover. UV inhibitors are added to prevent discoloration and deterioration; such as cracking or blistering.
Injection molded of recycled polyolefin material with a melt index between 10-12.
Coloring and UV stabilizers are added, along with processing lubricants when needed.
The 14"X19" body shall be tapered and have a minimum wall thickness of .250"
The body shall have a double wall at the top cover seat with a minimum thickness of .25."
The cover seat shall have 16 structural ribs on the underside of the seat, each with a minimum thickness of .250"
The bottom of the body shall have a .500" flange
The 14"X19" cover shall have a average thickness of .250"
The valve box shall have a 3/8" 304 SS nut for the bolt-down as a standard feature
The standard 113-BC Valve Box can comfortably fit a 4-Valve Manifold set.
Product Details
Depth: 12 inches
Lid: 16-3/4 X 11-1/2 inches
Outside Base: 21 X 16 inches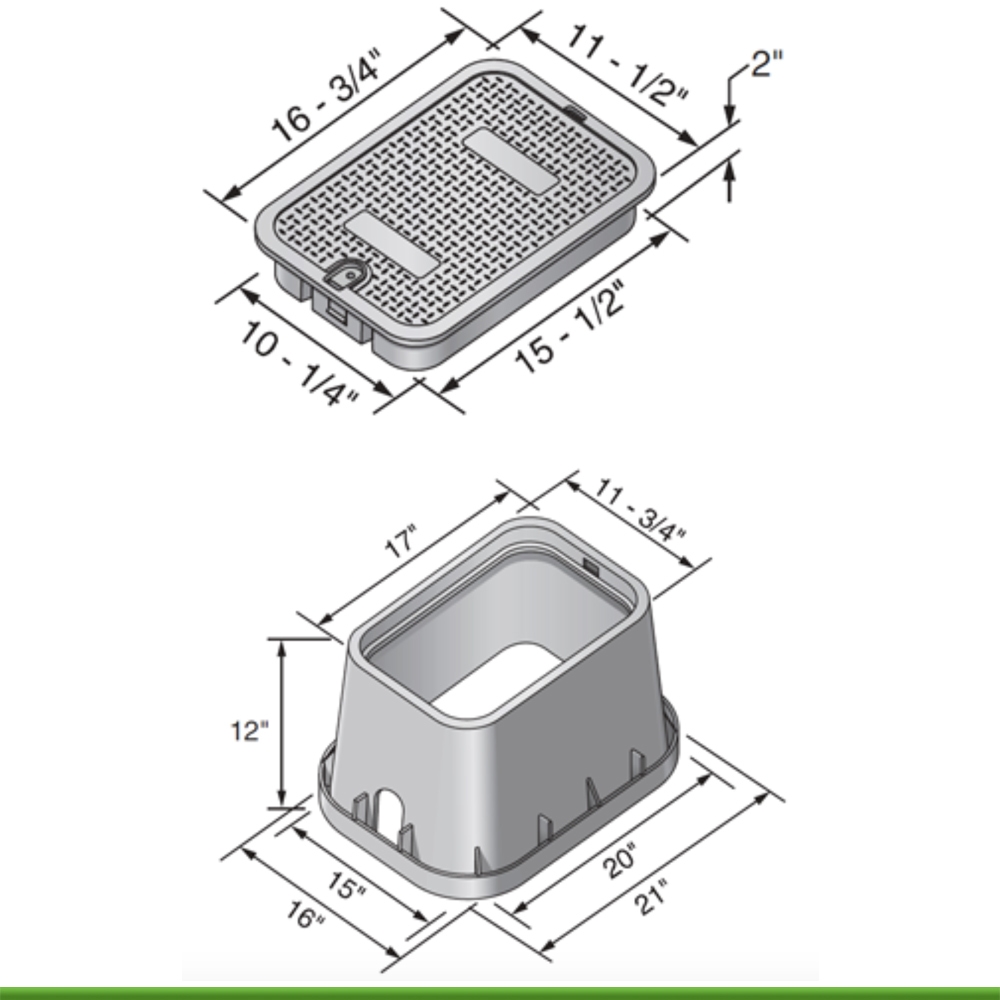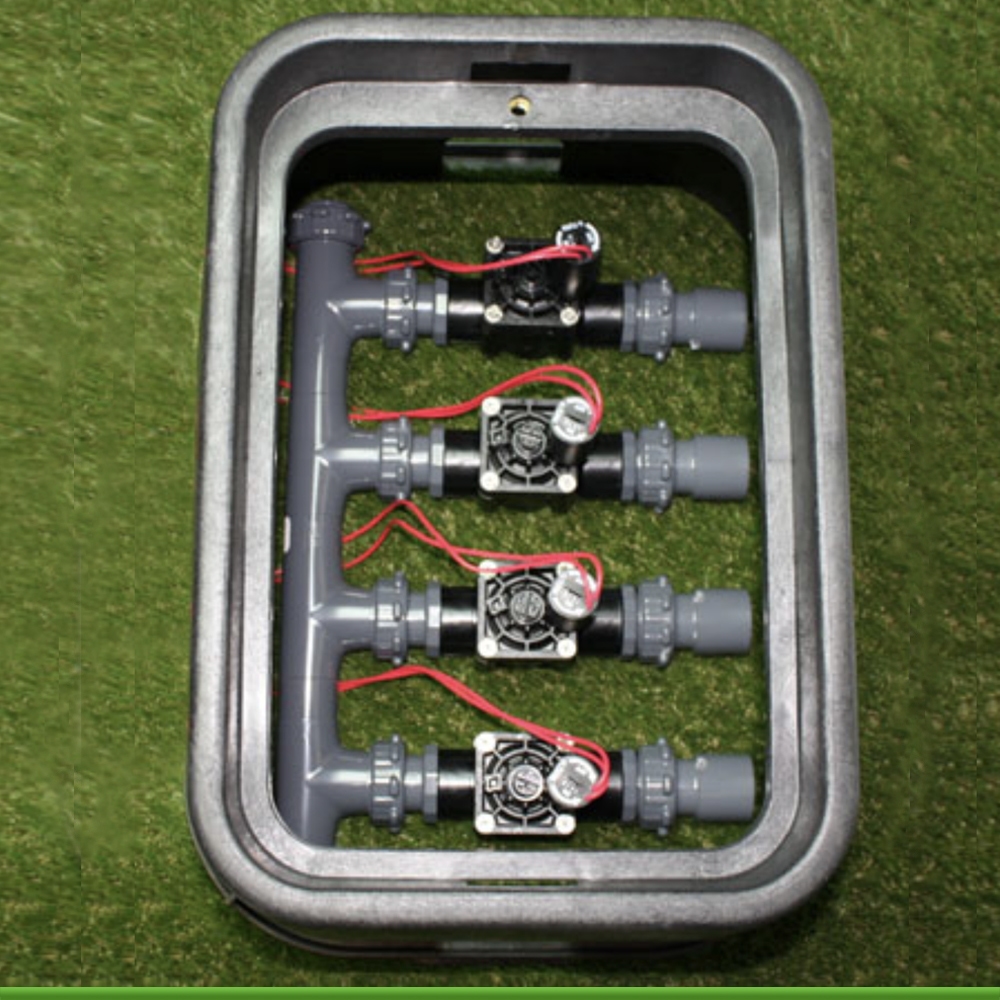 Related Articles & Videos
Articles
Videos
6" Round, 10" Round, Standard Rectangular, Jumbo Rectangular
We found other products you might like!