NDS D109-GL 6 in. Round Valve Box Overlapping Cover
Cover Only
Lid Size: 6 inches
Series: D109
Material: Polyethylene
Feature & Benefits
NDS D109-GL6 in. Econo Round Overlapping (COVER ONLY)
NDS 6 in. round valve valve boxes and covers are injection molded of recycled polyolefin material with a melt index between 10-12. Coloring and UV stabilizers are added, along with processing lubricants when needed. The 6 in. round cover shall have an average thickness of .150".
Product Details
Overlapping covers prevent dirt and grass from settling between body and cover, making it easier to remove over time
One-piece molded of polyolefins
UV inhibitors prevent discoloration and deterioration; such as cracking or blistering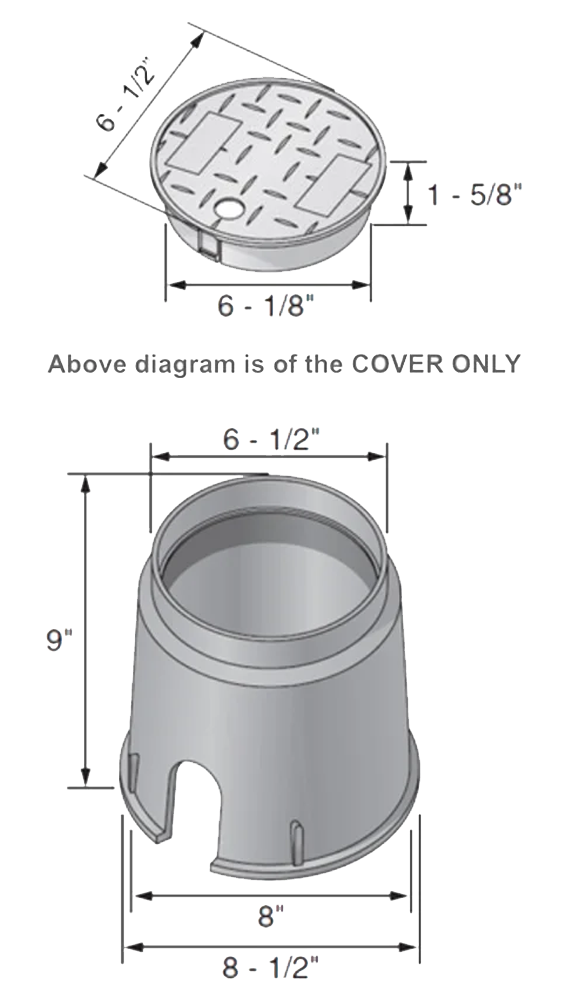 NOTE: This diagram reflects the VALVE BOX (NDS-D109-G) that the COVER fits. The valve BOX is NOT included with the COVER. Use these dimensions to determine if the COVER will properly fit your current valve BOX.
We found other products you might like!