Professional Series Valve Box
Reputations are built on hard work, not shortcuts. Just like PVB Professional series valve boxes. Made-in-America tough, these boxes are loaded with the features you need to get the job done right, without cutting corners. Even standard installations deserve professional performance.
From reinforced sidewalls and bottom flanges to skid-resistant lids, the PVB Professional series is manufactured to our own exacting standards, using quality materials and rigorously tested for durability.
The Professional Series Valve Box provides rugged, no-nonsense dependability, with a price tag that can meet any budget. Valve boxes are durable, rigid enclosures for valves or other irrigation system components that need subsurface protection for installation or maintenance. Valve boxes are made of structural foam HDPE resin that is resistant to UV light, weather, moisture and chemical action of soils.
Features / Benefits
Light & Durable construction
Drop-in lockable lid
Skid-resistant lid texture
Double ledge lid support
Ridge adds additional support to sidewalls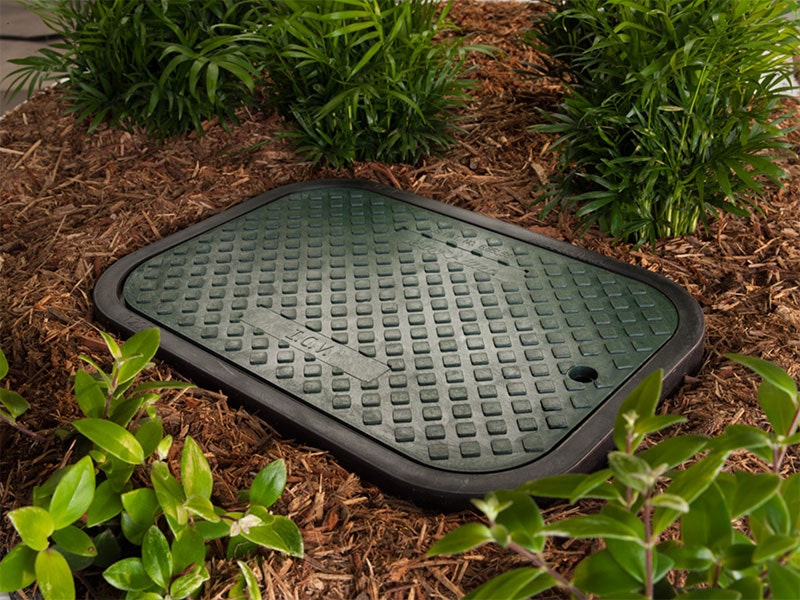 Primary Application
Valve boxes protect in-ground irrigation valves. They function as a durable enclosure that provide easy access to valves for maintenance. Used in turf applications to house single valves, multiple valves, or other subsurface components of an irrigation system.
Specifications
Top Opening: 21-3/8" L x 15-7/8" W
Maximum Bottom Opening: 22-1/16" L x 16-3/8" W x 6-5/8" H
Body can be used to extend the PVB Jumbo series.
Body can be used as a 6" deep box
PVBJMBEXT Valve Box can comfortably fit up to 6 valves.
Flexible Installations
Interlocking stacking capabilities and extension models support deeper and flexible installations.
The standard PVBJMBEXT Valve Box can comfortably fit up to 6 valves.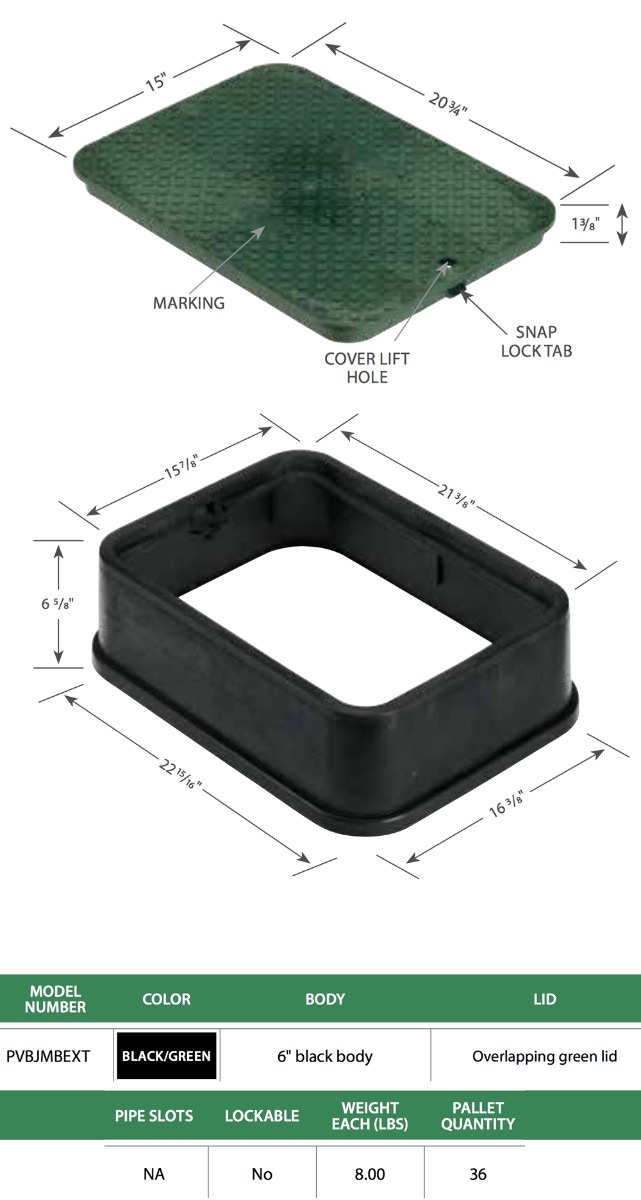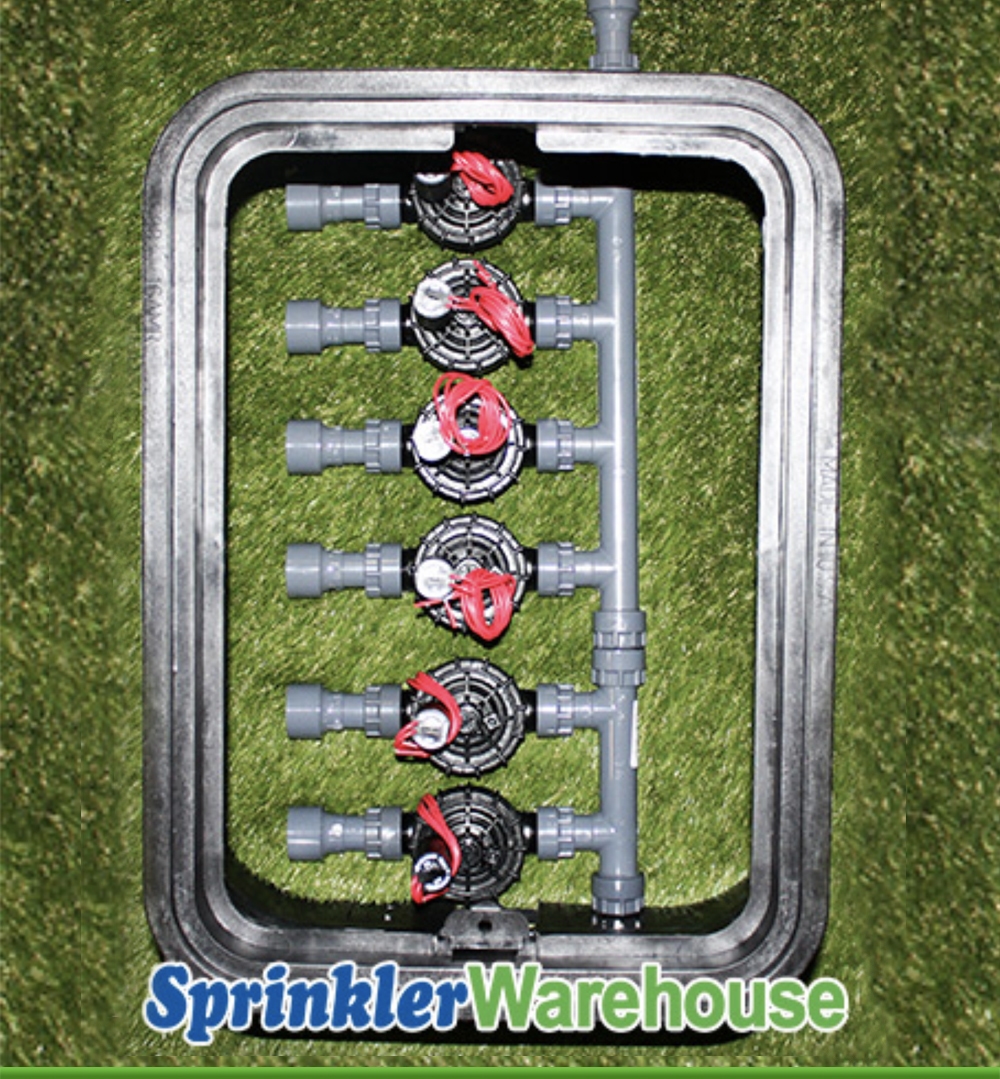 Browse 3 questions
Browse 3 questions and 7 answers
I'm looking for a 6" valve box extenson. My regular box is 15" x 21". What size do I need to fit over the oringinal box?
I need a sprinkler valve box cover that is approximately 7" high then 17" x 28-30". Do you have such a thing?
We found other products you might like!