VB Series Valve Box Extension - BODY ONLY (Lid Sold Separately)
Add an extension if you need extra room. Extension is 6" tall. Valve BOX and Valve COVER are NOT included with the EXTENSION.
When a project requires quality valve boxes, look no further than Rain Bird's VB Specification Series. Sure, the VB Series may be priced slightly more than a basic valve box, but they eliminate unnecessary expenses associated with a lesser quality product: lost or damaged lids, crushed valve boxes, or pest infestation, making the extra investment in the VB Series worth every penny!
Rain Bird's VB Specification Series valve boxes are loaded with industry leading features that build in strength and durability, prevent lawn equipment damage to the lids, and eliminate the possibility of dangerous pests from inhabiting the valve box.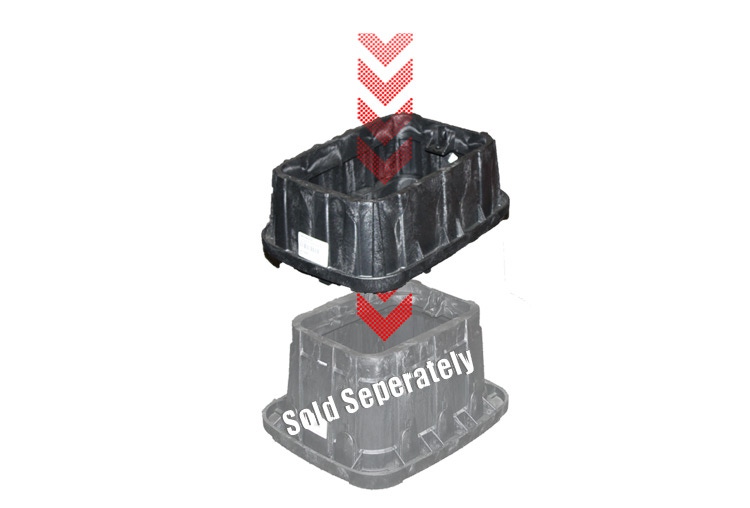 This image shows a standard size valve box which the extension fits. The valve box is not included with the extention.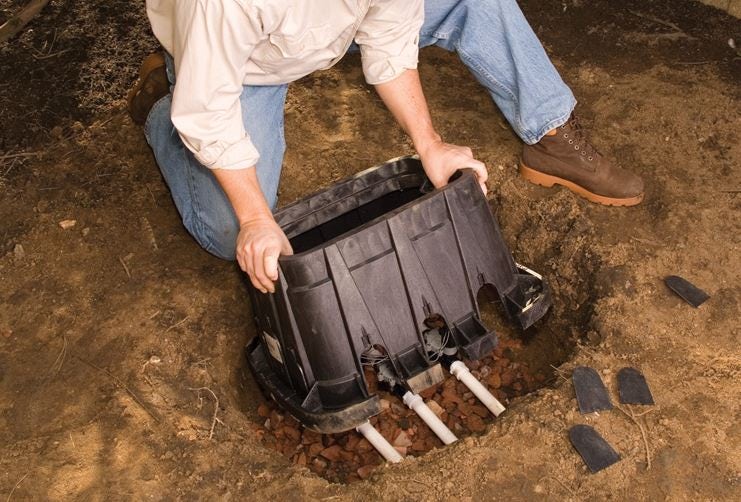 Primary Application
Protects in-ground irrigation valves. Functions as a durable, rigid enclosure that provides easy access to valves for maintenance. Used in turf applications to house single valves or other subsurface components of an irrigation system.
Fits on top of the 14"X19" NDS-113BC Standard Rectangular Valve Box
Injection molded of recycled polyolefin material with a melt index between 10-12.
Coloring and UV stabilizers are added, along with processing lubricants when needed.
The cover seat shall have 16 structural ribs on the underside of the seat, each with a minimum thickness of .250"
The standard VBSTD6EXTB Valve Box can comfortably fit up to 5 valves.
Top Opening:
15.3" X 10.2" (39.0 cm x 26.0 cm)
(note, no secondary, internal lid rest lip as found on the VB-STD models)

Maximum Top:
17.5" X 12.1" (44.3 cm x 30.8 cm)
Bottom Opening:
15.5" X 11.1 (39.3 cm x 28.3 cm)
Maximum Bottom:
20.0" X 14.8" (50.8 cm x 37.5 cm)
Height:
6.8" (17.2 cm)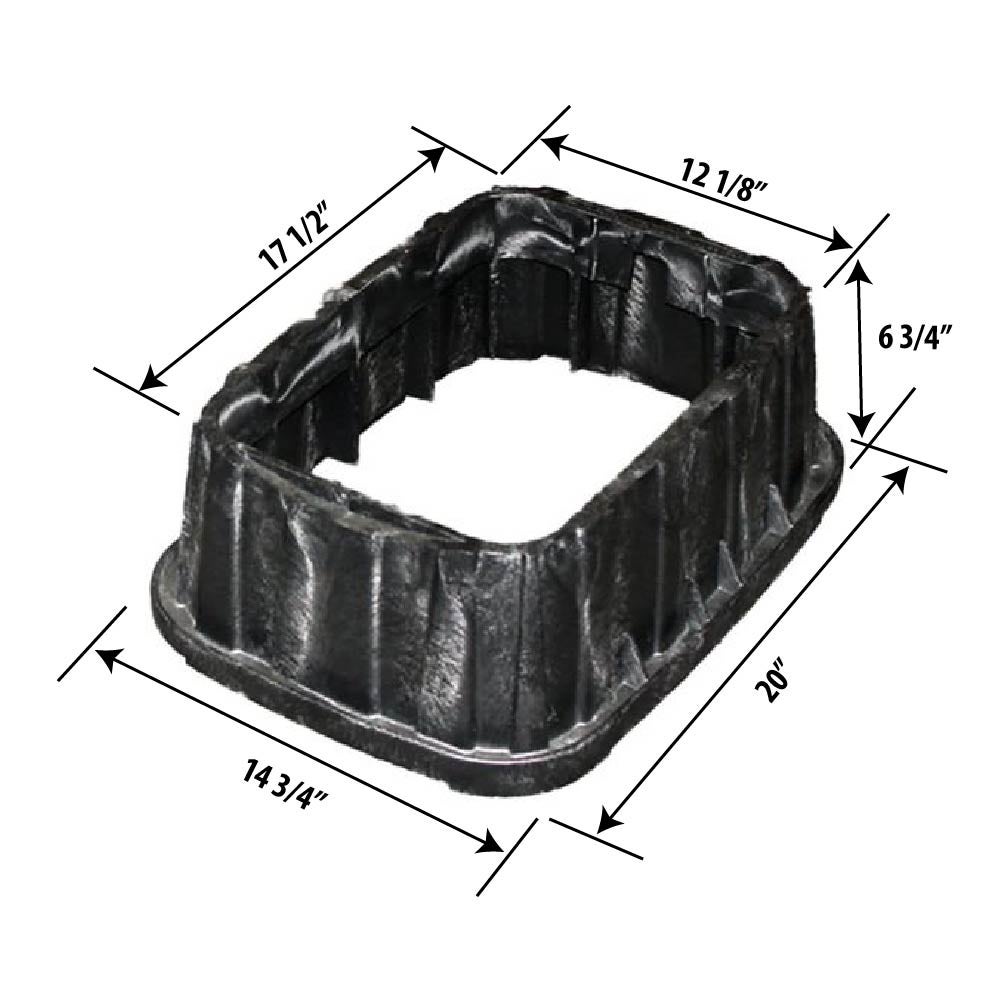 Features / Benefits
Easily removable knock-outs simplify pipe placement and reduce installation time. Four equally spaced knock-outs accommodate up to 2.0" diameter pipe.
Corrugated sides provide strength.
Lid snaps securely into place and can be removed by inserting a finger or screwdriver at access slots. (LID NOT INCLUDED)
Interlocking bottoms allow boxes to mate securely together bottom-to-bottom for deep installations.
5 Stars, 4 Stars , 3 Stars , 2 Stars , 1 Star
Valve box extensions
Just what I was looking for! Great prices and fast shipping!
July 31, 2017
Purchased
over 3 years ago
nice extension
Just what I needed to raise the sprinkler control box lid up to match the new grade level. Worked perfectly
October 16, 2017
Purchased
over 2 years ago
Browse 3 questions
Browse 3 questions and 2 answers
Why did you choose this?
SprinklerWarehouse.com

Store
Need to extend the height of my existing valve boxes. This is a quality product and this company had them in stock ready to ship.
Need to extend the height of my existing valve boxes. This is a quality product and this company had them in stock ready to ship.
I did not get my last question answered, but lets try another...I have a 10 x 15 1/2" Lid Opening. Is this a standard size? I need 3 Valve box extensions. (2) 3" and (1) 5". I want to buy yours if possible. What do I need and how much are they???
I just moved into this house and it was built in 1991. How do I know what brand valve boxes I have and what extension will fit the ones I have? I need to extend (3) boxes and still need to measure to see how High they need raied.
We found other products you might like!