Rain Pro 502-010 Adjustable Flood Bubbler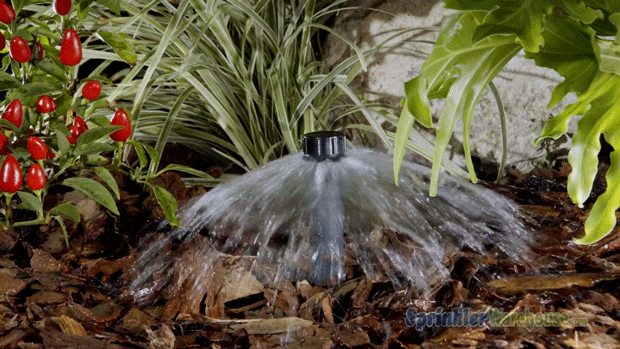 Features & Benefits
Water your flowers and small plants with the Rain Bird Flood Bubbler. This durable, corrosion-resistant plastic bubbler sprays 1 - 3 ft. from an adjustable full-circle water spray.
Rain Bird Flood Bubblers provide a controlled, gentle umbrella of water for irrigating trees, flowers and shrub areas. A filter screen is included. Discharges 1.4 GPM at 20 PSI; Mount these bubblers on 1/2" in. male risers to effectively water areas from 1 ft. to 3 ft.
Product Details
Constructed of high impact plastic ABS material
Stainless steel screw
Color-coded for easy identification
Inlet 1/2" female pipe thread (F.P.T.)
Adjustable from 0 - 3.25 GPM
We found other products you might like!