Toro PSS-KIT Precision Wireless Soil Sensor and Receiver Kit
Leveraging Toro sensing technology used on high-end commercial sites and world-class golf courses around the globe, the Toro Precision Soil Sensor reduces water waste by continuously measuring moisture levels in the soil and determining when to allow your controller to water, maximizing the efficiency of your irrigation system. Communication between the sensor probe and receiver is completely wireless, so installation is quick and easy with no digging required.
Features & Benefits
Works with Nearly All Irrigation Controllers: Can be installed on any irrigation controller, including competitive models.
Prevents Overwatering: Continuously measures soil moisture levels and determines when to allow your irrigation controller to water, making sure just the right amount of water is applied.
No Digging Required: Communication between the sensor probe and the receiver is completely wireless, with up to a 500' range (line of sight).Installation doesn't disturb the soil, giving you accurate moisture readings starting as soon as the sensor is put in the ground.
Automatic Calibration: The sensor will automatically detect the soil type and adjust all calculations accordingly.
Freeze Detection: The only soil sensor to offer freeze detection that prevents irrigation when temperatures approach freezing.
Electrical: Receiver input power: 24 VAC, Probe: Three AA batteries
Temperature: Operating (Probe): 14 degrees F to 170 degrees F, Operating (Receiver): 14 degrees F to 140 degrees F, Storage: -22 degrees F to +149 degrees F
Dimensions: Probe body:
5" x 3 3/4" x 3/4", Probe spikes: 4 3/4", Receiver body:
3" x 3 3/4" x 1 1/2"
Warranty: Two years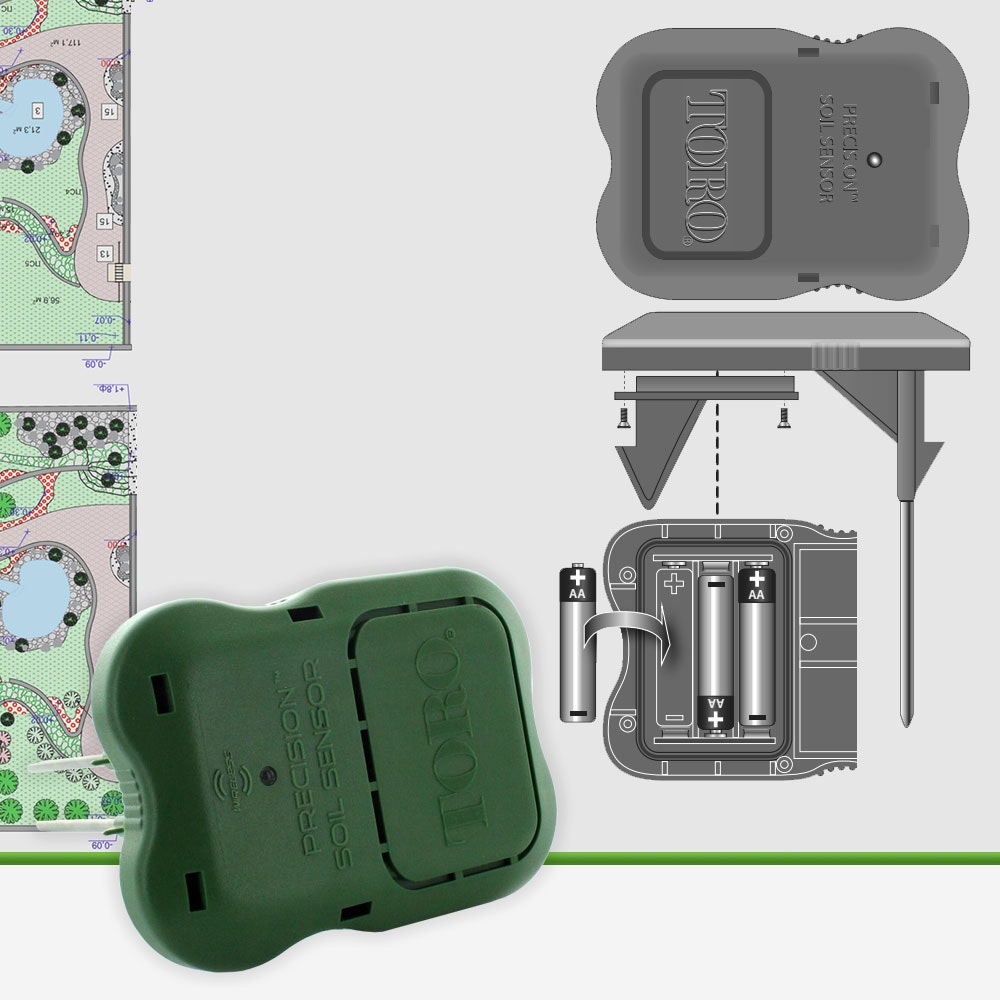 Browse 11 questions
Browse 11 questions and 18 answers
We found other products you might like!