Toro 35-2943 Replacement Diaphragm for Toro 250, 252, and 260 Valves
Features and Benefits
Toro 35-2943 Replacement Diaphragm for Toro 250, 252, and 260 Valves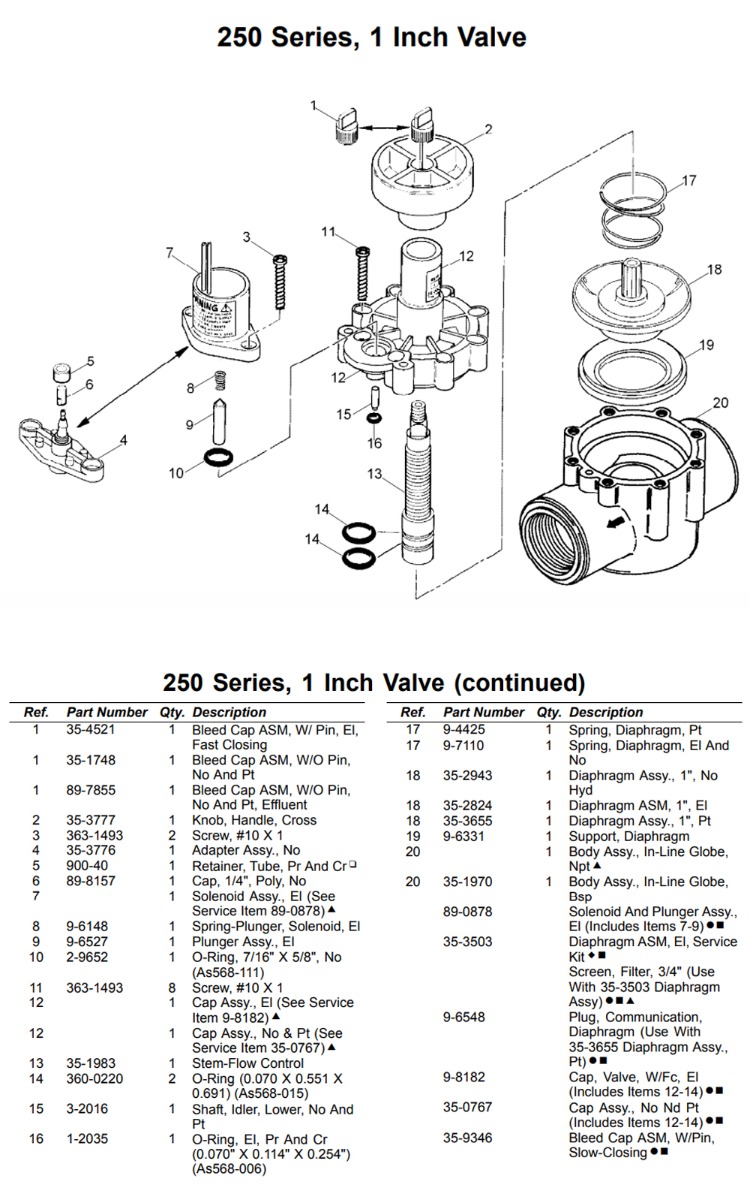 Replacement Valve Diaphragm
Toro 250, Toro 252, Toro 260, 1"
Toro 250|Toro 260|Toro 252|1"
Replacement Valve Diaphragm
Too many failures
On 7 valves, there were 4 failures in 7 years. More will probably occur near term! But replacing valves is prohibitive. Need more flexible material in these diapragms.
June 22, 2017
Purchased
over 3 years ago
Not impressed at all. Part description was incomplete, only one picture of the part. I asked for a better description and a picture of the back side of the diaphragm tp be added to their web page. Not Happy.
When I looked for my replacement part, the parts did not have the description of either being a electric or hydraulic diaphragm. The picture of both parts were the same. I picked one part, ordered three of them and spent 11 dollars on shipping only to have the wrong parts. After I contact Sprinkler warehouse, they had me call Toro for the proper part number. After getting the proper part number, I tried to exchange the parts for the proper parts which cost the same as the wrong parts. So, Now I need to send back the wrong parts for another 7 dollars and order the correct parts.and spend another 11 dollars for shipping and handling. Since speaking to Sprinkler ware house, they changed their description of the parts. Oh, there is also a restocking fee for returned parts. I am now ordering my parts from a different supplier.
May 4, 2019
Purchased
1 year ago
Part sent not compatible with part number ordered
I ordered my part based on the part number from a Toro schematic. The part that was sent did not accommodate the Toro 254 sprinkler valve's ability to manually activate the valve. I called but was told they didn't have my part and that I could send it back. Unfortunately return postage would have cost more that the amount refunded.
July 22, 2019
Purchased
1 year ago
Browse 6 questions
Browse 6 questions and 10 answers
Why did you choose this?
SprinklerWarehouse.com

Store
We found other products you might like!