Toro 35-3655 Replacement Diaphragm for 1 in. Toro 250 Pin Type Valve
Features and Benefits
Toro 35-3655 Replacement Diaphragm for 1 in. Toro 250 Pin Type Valve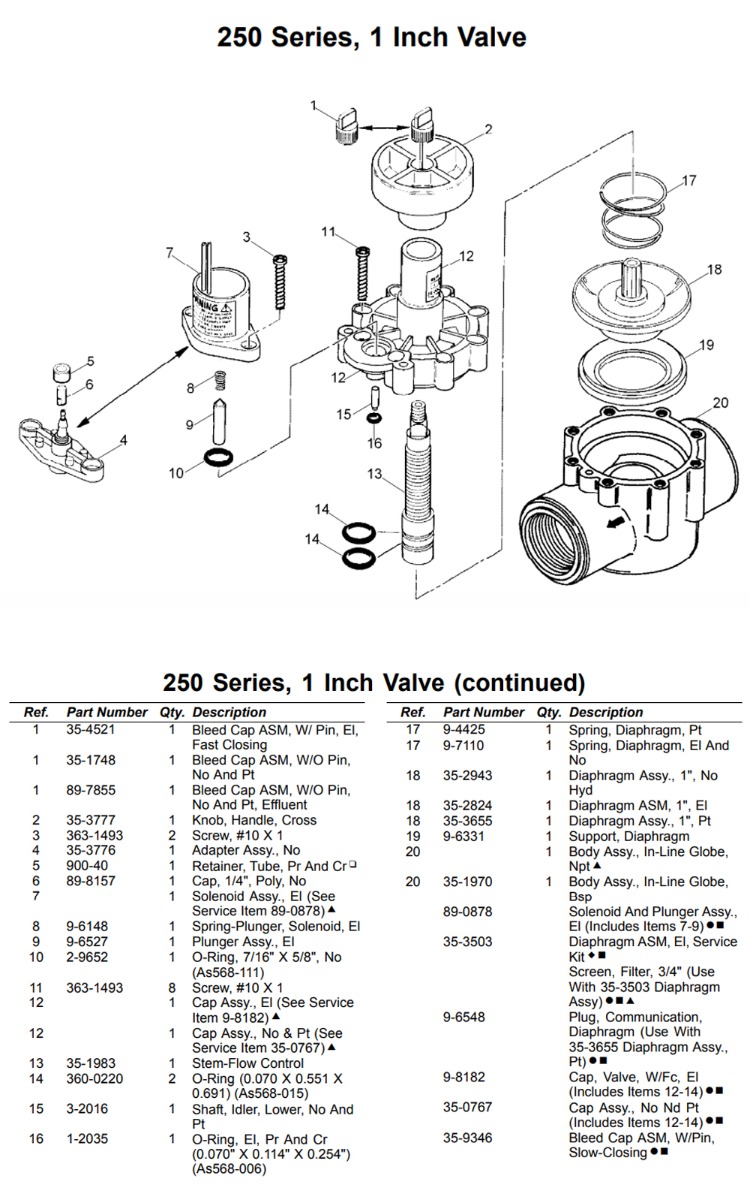 Replacement Valve Diaphragm
Replacement Valve Diaphragm
diaphragm
works well would recommend it fits as good as original
June 27, 2020
Purchased
3 months ago
replacement parts work great!
much faster and easier than changing out the valve.
April 17, 2014
Purchased
over 6 years ago
Also fits Toto 230, which will be great rather than having to put in a new valve, good price too
August 3, 2018
Purchased
over 2 years ago
Browse 4 questions
Browse 4 questions and 6 answers
I have three valves,one valve controls two stations on each valve for twenty years Now, one station will not shut down on one valve,I replaced diaphrams on all but still does the same thing,what gives?
BEST ANSWER:
Hey William
I use these same valves for my automatic pool fill. I have had problems over time with the diaphrams tearing. This is normal with age however in the case that you are describing with having replaced the diaphram already, The valve body itself may have a hairline crack in it. I have found this problem in the past as well. Your only real option in this case it to replace the valve. The entire valve with the diaphram is only about $22.00.
Good luck with that.
I have a 250 pin type valve that is used as an auto fill on a pool. My problem is that when the pool calls for replacement water and the valve turns on it will make a very loud groaning noise when it turns off. I measured the water pressure at the input side and it is 80 lbs. I have changed the valve with a new one same result. What could be the cause?
We found other products you might like!