Weathermatic SLW1 Economy Wired On-Site Rain/Freeze Weather Sensor
The SLW1 weather station provides rain and freeze sensing to prevent watering during periods of rain and freezing weather. The rain override will stop watering after the selected amount of rain is received (factory setting is 1/8 inch). Available settings are 1/8 inch to 3/4 inch (3 to 19 mm) Using the lock tab, select the desired setting. The SLW1 weather station freeze sensing function will prevent watering when the outside temperature drops below 37 degrees Fahrenheit (1.5 degrees Celsius). Watering can resume when the temperature increases above 37 degrees F (1.5 degrees Celsius). The SLW1 weather station is designed for years of maintenance-free operation. The SLW1 does not utilize any onboard power source. Operational power is provided from the controller. To be used with Weathermatic SmartLine Controllers. Maximum controller to weather station distance is 200 feet. For installations requiring greater distance, use the SLW15 or SLW10 weather stations.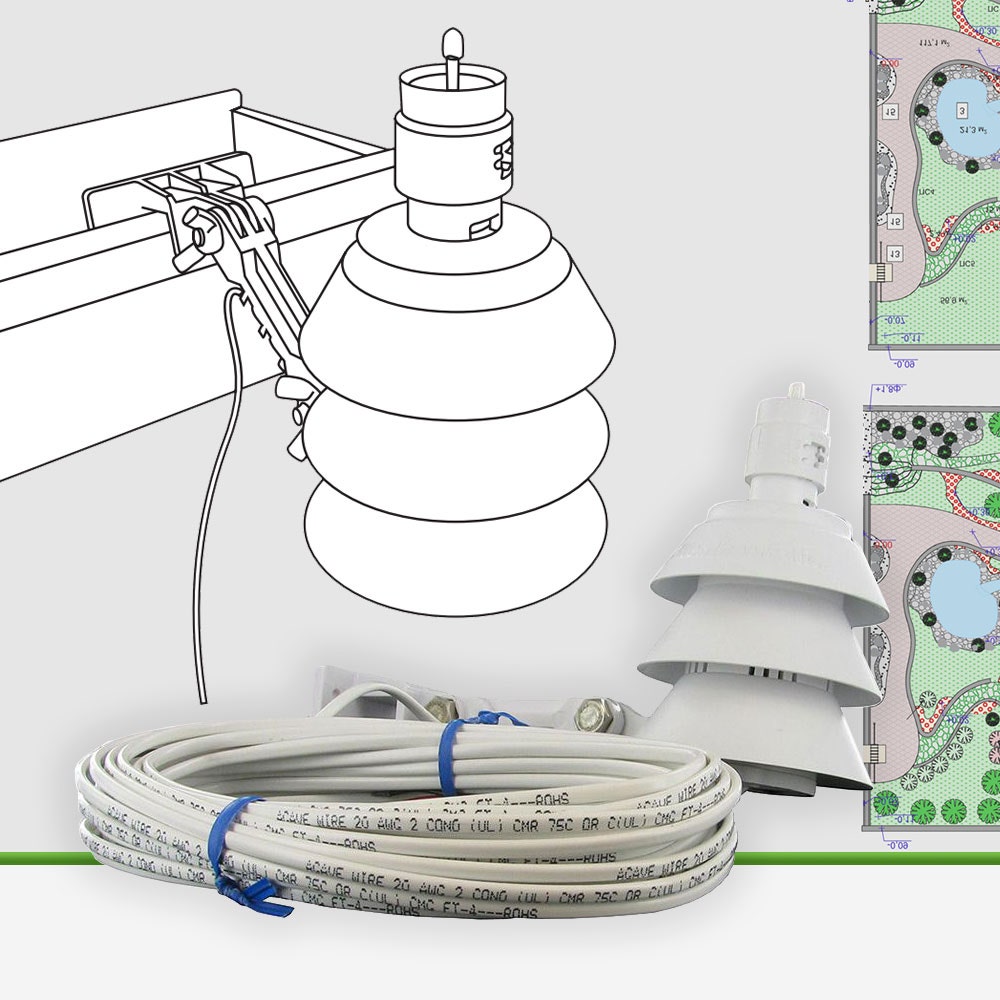 Product Details
Rain/Freeze sensing included
Freeze shut-off activated at 37 degrees F (3.0 degrees C)
Rain shut-off settable from 1/8" to 3/4"
Easy gutter or wall mount
Enables weather based smart watering schedules
Use with Auto Adjust watering moade to prevent runoff
Weather station enhanced with solar shield protection
works well, but limited reliability
I have installed many of these over the past 8-10 years. They seem to have a life span of 4-6 years and occasionally have failed right out of the box.

When they are working, I love the Weathermatic Smart Adjust system, but the weather monitor does seem to be the weakest part of the set up.
August 19, 2017
Purchased
over 3 years ago
Excellent sensor
Works as advertised. I would recommend it to anyone.
August 6, 2019
Purchased
1 year ago
Haven't had any rain yet, so not sure if it works. Controller senses it.
September 17, 2018
Purchased
over 2 years ago
We found other products you might like!
Sku:

SL4800-1YR-FLOW-BUNDLE