Weathermatic SLW5-Wireless Weather Station 900 mHz
Delivers smart evapotranspiration watering schedules straight to your SmartLine® controller. Water conservation has always been our primary focus. The SmartLine® controller integrates perfectly with the SLW5 and SLW1. No additional box to mount next to the controller.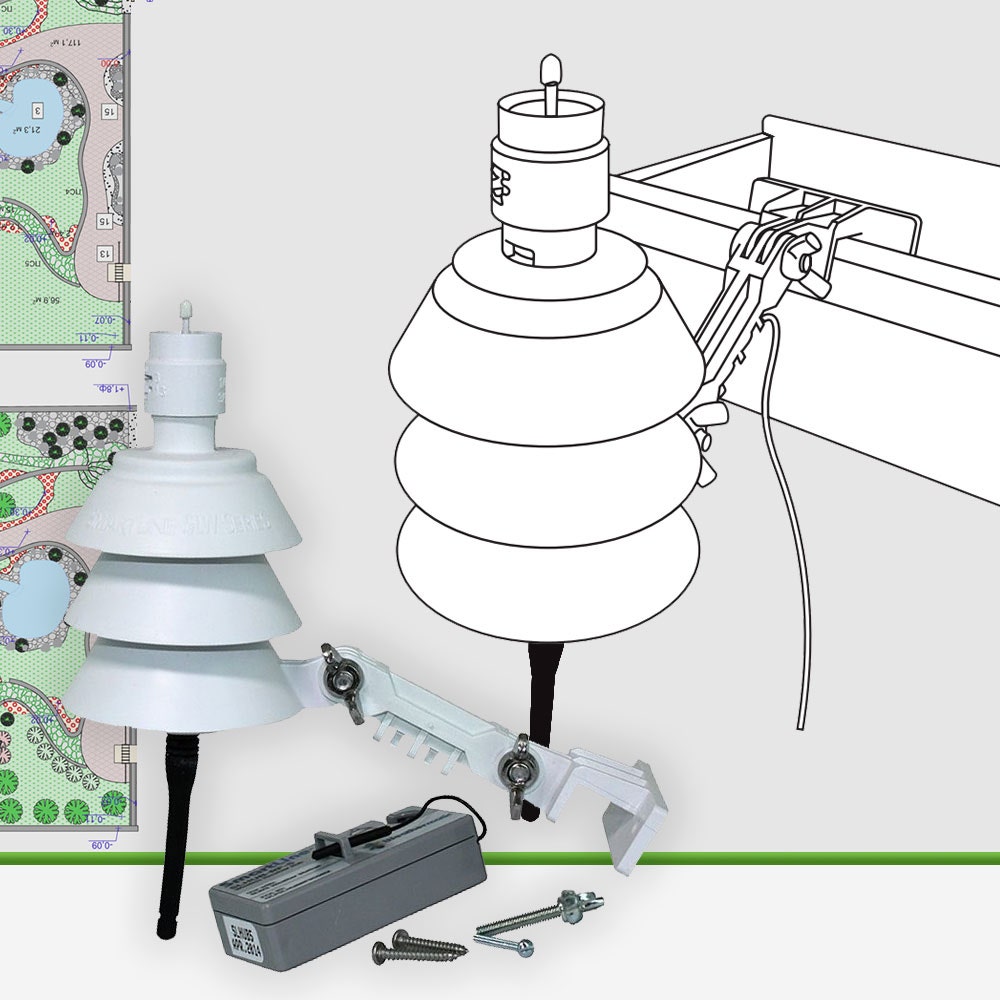 Product Detail
Real-time weather data recording and processing enables ET-based water scheduling to occur
Adjustable Rain Sensor - 1/8" in., 1/4" in., 1/2" in., and 3/4" in.
Prevents watering during freezing weather - below 37 degrees F/3 degrees C
Compatible with the SmartLine controller family
SLW5 900mhz Range - 1,500ft LOS
5 Stars, 4 Stars , 3 Stars , 2 Stars , 1 Star
Excellent price and prompt shipping
SprinklerWarehouse delivered the Weathermatice SLW5-Wireless Weather Station 900 mHz quickly, efficiently, and at a great price. The website was intuitive, quick and easy. I highly recommend this website for your lawn irrigation needs.
September 12, 2017
Purchased
over 2 years ago
Excellent purchase
Adding the SLW5 to the PC1600 Smartline allows full use of the controller. I already recognize the reduction in water consumption from the Smartline unit compared to just manual control. Installation is very easy to have the SLW5 up and running.
June 5, 2018
Purchased
over 2 years ago
Makes watering very easy
Prior to my purchase of SLW5 I was trying to modify the watering times since some of my lawn is on hills. The SLW5 with the ability to define "slope" of zone makes it very easy to complete.
June 24, 2018
Purchased
1 year ago
We found other products you might like!
Sku:

SL4800-1YR-FLOW-BUNDLE