Blue Heron 1" inch and 1.25" inch Backflow Repair Kit
for Febco 765-100
Blue Heron Backflow Repair Kit
Fits a 1 inch to 1.25 inch Febco Backflow
Pressure Vacuum Breaker Repair Kit
Features & Benefits
The Blue Heron PVB replacement kit is top of the line when it comes to backflow prevention. Where other manufacturer's bonnets and poppets will crack and wear out, the Blue Heron is built to last. Why risk a damaged PVB and serious health concerns from dangerous backflow? Put yourself in safe hands, and rest assured you can rely on the high-quality construction and guaranteed durability of the Blue Heron . Having to replace a bonnet and poppet regularly wastes both your time and your money. Why not save on both, and go with the Blue Heron? If you want this to be the last bonnet and poppet replacement job you ever do, go with the Blue Heron . The Blue Heron : when you want it to last!
Is your Blue Heron PVB backflow preventer leaking? Rather than buy a brand new pressure vacuum breaker, you may only need to replace the bonnet and poppet. We have the repair kit you need: the Blue Heron bonnet and poppet replacement kit for 1 and 1-1/4 in. Febco Pressure Vacuum Breaker backflow preventers. The Blue Heron is a new Sprinkler Warehouse exclusive product, and comes complete with all the parts: bonnet, poppet, O-ring, spring, washer, e-ring, rubber disc, and stem.
Fits all 1" and 1-1/4" FEBCO PVB Backflow Preventers
Durable construction
Sleek design
3 year
Product Details
Item Weight: 3.2 ounces
Product Dimensions: 4 x 3 x 2 inches
Color: Blue
Material: Plastic
WARNING!
A homeowner can install, replace or repair their own sprinkler system backflow device, but then must have ti tested by a licensed backflow prevention assembly (BPA) tester to confirm that the backflow device is installed and operating properly.
TCEQ Requires you to have a licensed backflow prevention assembly test check the BPA device when it is installed or repaired by either the homeowner or a professional.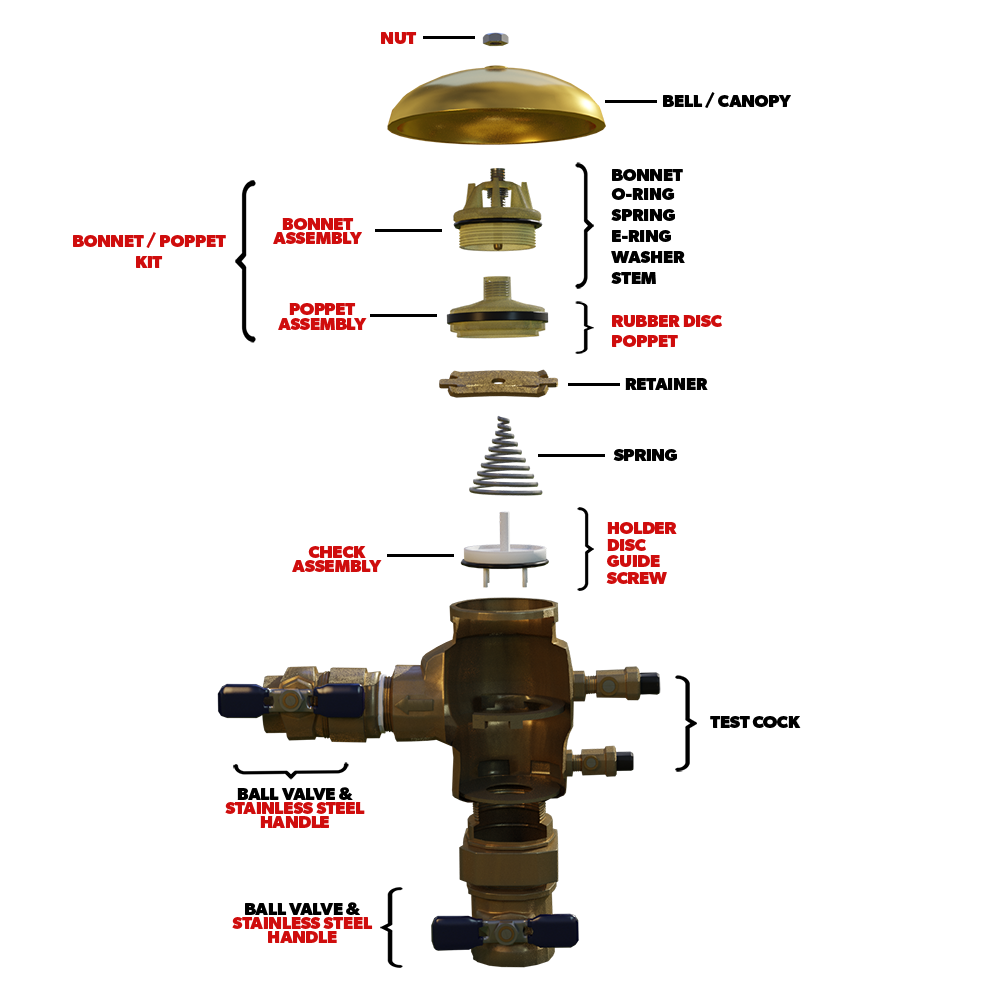 *Red indicates repair parts sold at the Sprinkler Warehouse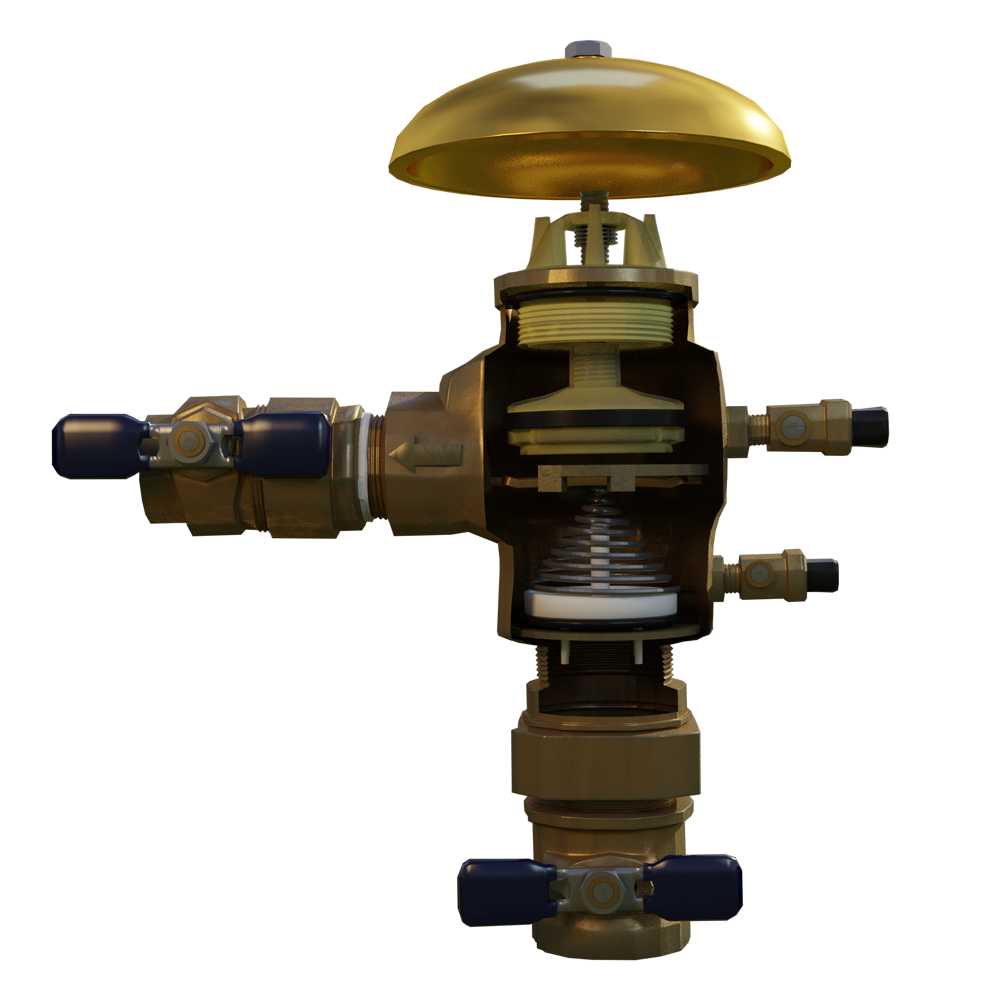 Related Articles & Videos
Articles
Videos
Replacement Parts
Backflow Repair Part Size:
We found other products you might like!