Wilkins 14-ZWFR 1/4" in. Freeze Prevention Valve With Test Cock
Designed to prevent freeze damage to backflow preventers installed above ground in geographical regions subject to oc- casional freezing. The model ZWFR senses water tempera- ture and opens at 35°F to discharge near freezing water from the backflow device and draw warmer supply water through the valve. The model ZWFR closes when water temperature reaches 40°F.
Features & Benefits
Kit Includes
1- Freeze Relief Valve
1- 1/8" Test Cock
Installation
The Model ZWFR should be installed on the downstream test cock or downstream attached piping of any backflow device installed above ground where freezing is a concern.
NOTICE: If the Model ZWFR is installed on a test cock, the test cock must be left in the open position to allow the ZWFR to function properly.
The device is best suited to be installed in the vertical down position, but may also be installed at any orientation up to horizontal. Orientations above horizontal may cause an ice dam during operation and impair valve function.
The device is not intended to replace the standard winteriza- tion process.
WARNING: Under freezing conditions the Model ZWFR will discharge water from the outlet port. Provisions must be made to insure that discharge will not damage surrounding property or equipment.
Ideal for regions where occasional/unexpected freezes occur, yet winterization (flushout) is not common
Compact size and shape allow for ease of installation
Hassle Free design requires no periodic maintenance, and can be used with all major brands of backflow preventer
Ideally suited for double-check and RP assemblies, vacuum breakers, and detector assemblies on large backflow products
HCV Product Installation
Flush the system until water from lateral line runs clean.
Use only Teflon paste or tape on all threaded connections ( note: Do not use Pipe Dope or solvent cement on threaded connections.) Apply the Teflon around the male adapter or nipple threads, then insert it into the HCV. Tighten by hand and then using a wrench, turn the adapter/nipple 1/2 turn to ensure a good seal. Overtighting may break the valve.
Glue the male adapters to the pipe, or thread the nipple into the PVC fitting.
Connect either the spray head or rotor to the HCV also using Teflon paste or tape.
Related Articles & Videos
Articles
Videos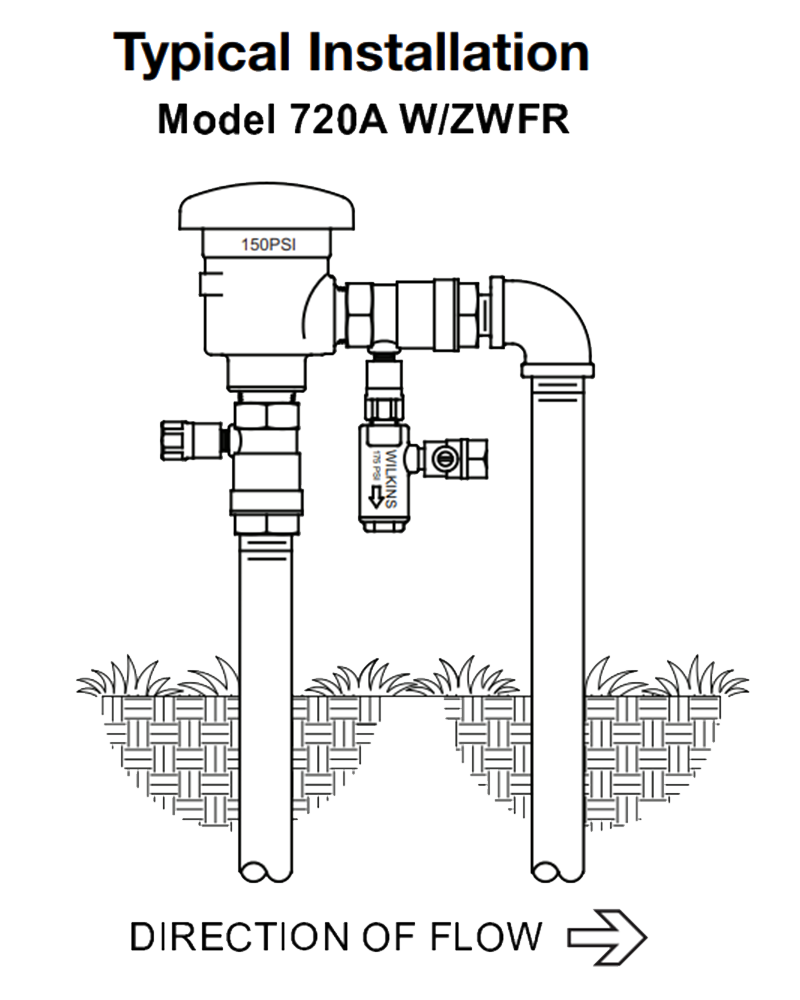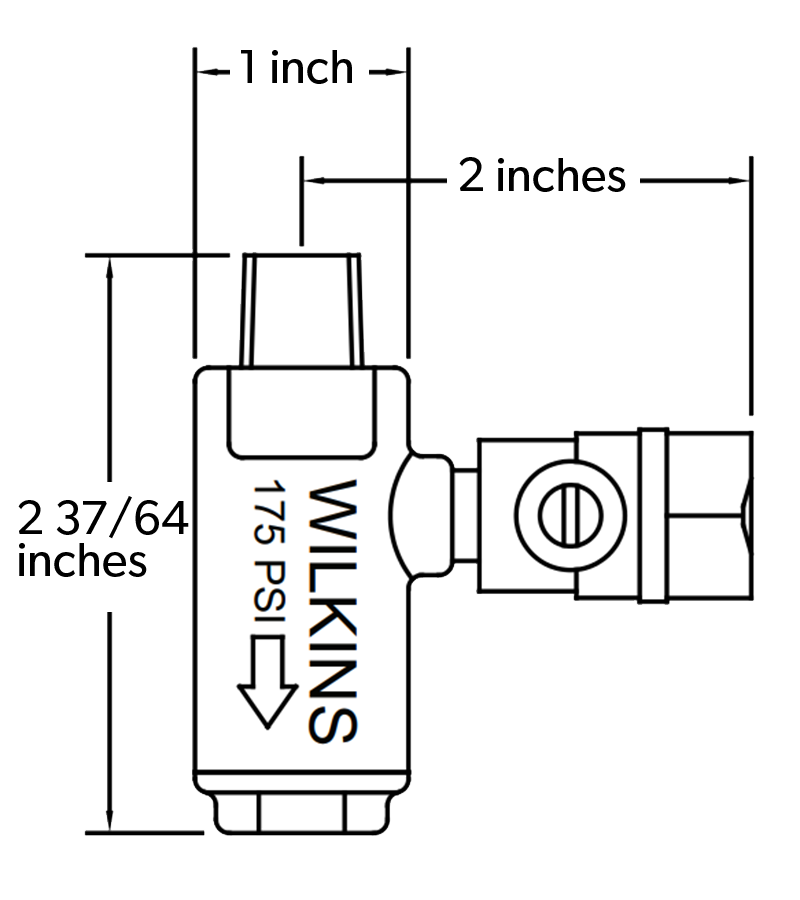 Main Valve Body Materials:
Browse 2 questions
Browse 2 questions and 2 answers
how much water does it discharge when it opens ?
BEST ANSWER:
It is a fine spray mist, which i divert away from the valve to prevent ice buildup. It is like a drip system mist nozzle. Maybe 1 gph.
Edward K

on Feb 7, 2018

Purchased on Nov 8, 2016
Has anyone used this on a solar water heater-roof mounted?
We found other products you might like!