King Innovation Dry Crimp
Pre-Filled Medium Wire Connector
This crimp style wire connector has a protective housing that contains dielectric silicone sealant to protect and makes it waterproof splice. This connector is quick and secure, ready for installation. This connector is perfect for irrigation systems and or low voltage light applications.
Features Benefits
Crimp style wire connector
Copper crimp with protective housing
Protective housing contains dielectric silicone sealant to protect and waterproof splice
Holes in connector housing seal around wire to protect silicone from escaping and continuously encapsulate splice
Two crimp sizes available to cover a wire range from #18 - #10 AWG
Item sold with both filled and unfilled housing
Silicone sealant also available sold separately
Manufacturer approved for direct bury
Quick, secure connections
Allows installer to test connection prior to waterproofing splice
For use in irrigation systems and low voltage lighting applications
Product Specifications & Measurements
Max. Voltage: 50V
Connector Size: 0.90" (22.9mm) x 1.45" (36.8mm)
Wire Type: Copper
Wire Range: Min #18 / Max #10
Silicone Sealant Temperature: -45°F (-43°C) to 400°F (200°C)
Measurements
Installation Instructions
IMPORTANT: Turn off power before installing or removing connector. Product to be used in accordance with local and national codes.
Insert conductors through ports in base of body.
Strip conductors.
Align any frayed strands or conductors, twist stripped conductors together, and insert into crimp sleeve.
Using an indent type crimping tool, crimp sleeve and trim excess bare wire.
Fill plug with 20248 sealant (sold separately).
Push conductors fully into plug.
Insert plug into body until it snaps in place.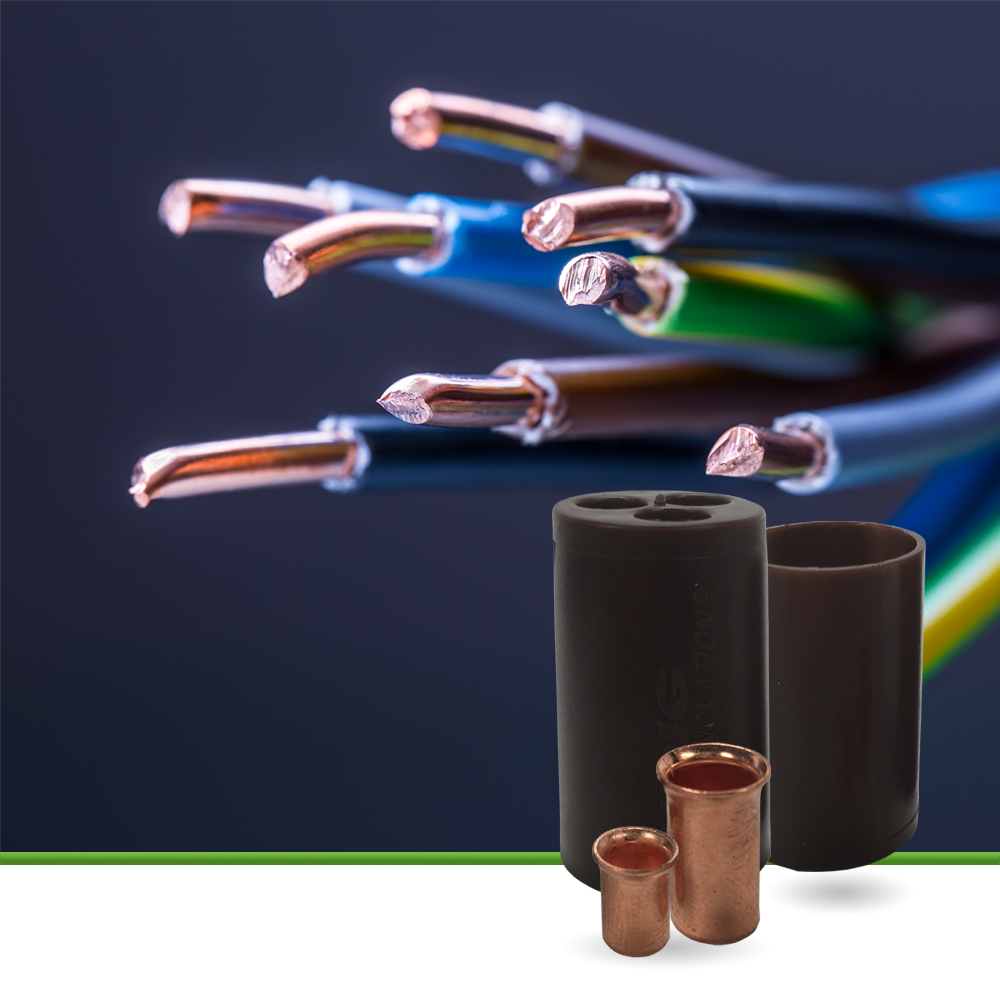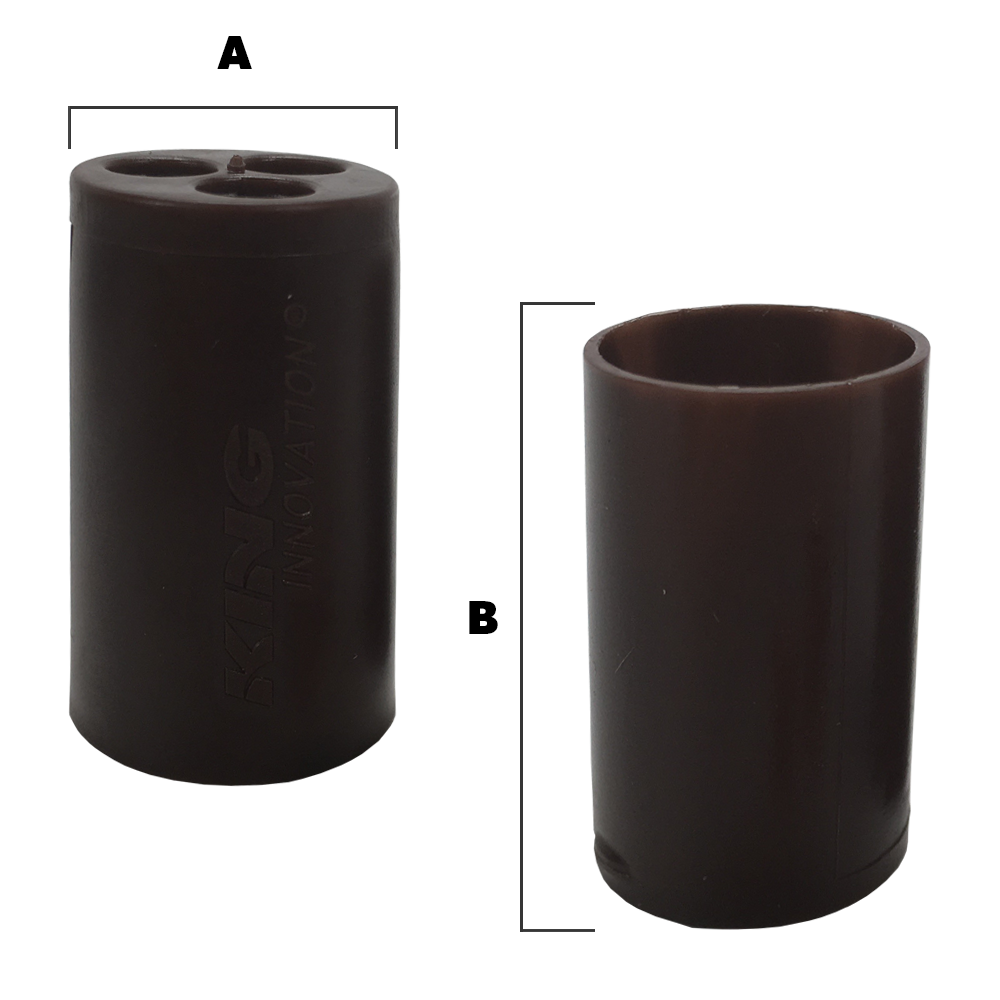 Dry Crimp Pre-Filled Wire Connectors
Dry Crimp Pre-Filled Wire Connectors
Browse 3 questions
Browse 3 questions and 4 answers
King Innovation-20245-Dry-Crimp Pre-Filled Wire Connectors what is minimum to order these?