Universal Pop-Up Conversion Kit
NDS Conversion Kit (FR2-17-710)
Spray-to-Drip Conversion Kit
The demand for efficient irrigation products is growing nationally. By converting existing lawn sprinkler systems to drip irritation, homeowners can save money and water, and contractors can quickly add value while boosting their bottom line. The Universal Pop-Up Conversion Kit works with all major manufacturers spray heads and installs in a few minutes at grade level, versus competitor products that install up to 3 above grade. The end result is an aesthetically-pleasing landscape that allows contractors more flexibility in selecting the location of the water source spray head.
The Universal Pop Up Conversion Kit provides a seamless transition through an easy step system consisting of a converter, adapter and the first universal cap off on the market. The kit includes a canister with a 30 PSI filter regulator, locking collar to swivel the bi-directional outlets, 2 swivel connectors, and a 150 mesh screen filter. Installation simply involves replacing the existing spray head with the conversion canister and connecting the supply tubing over the fitting. The bi-directional adapter creates a T-configuration from a single water connection giving contractors the ability to cover larger areas.
Features & Benefits
Maximum working pressure of 30 psi
Flow rates up to 6.5 gpm
Use as fertilizer applicator with Agrifim fertilizer tablets
Includes with 2 adapters to connect 16, 17, or 18 mm tubing
Inlet/outlet size: 1/2"
Housing material: polypropylene
Mesh: 150
Filtration area: 4 sq. inches
Maximum recommended flow: 6.5 gpm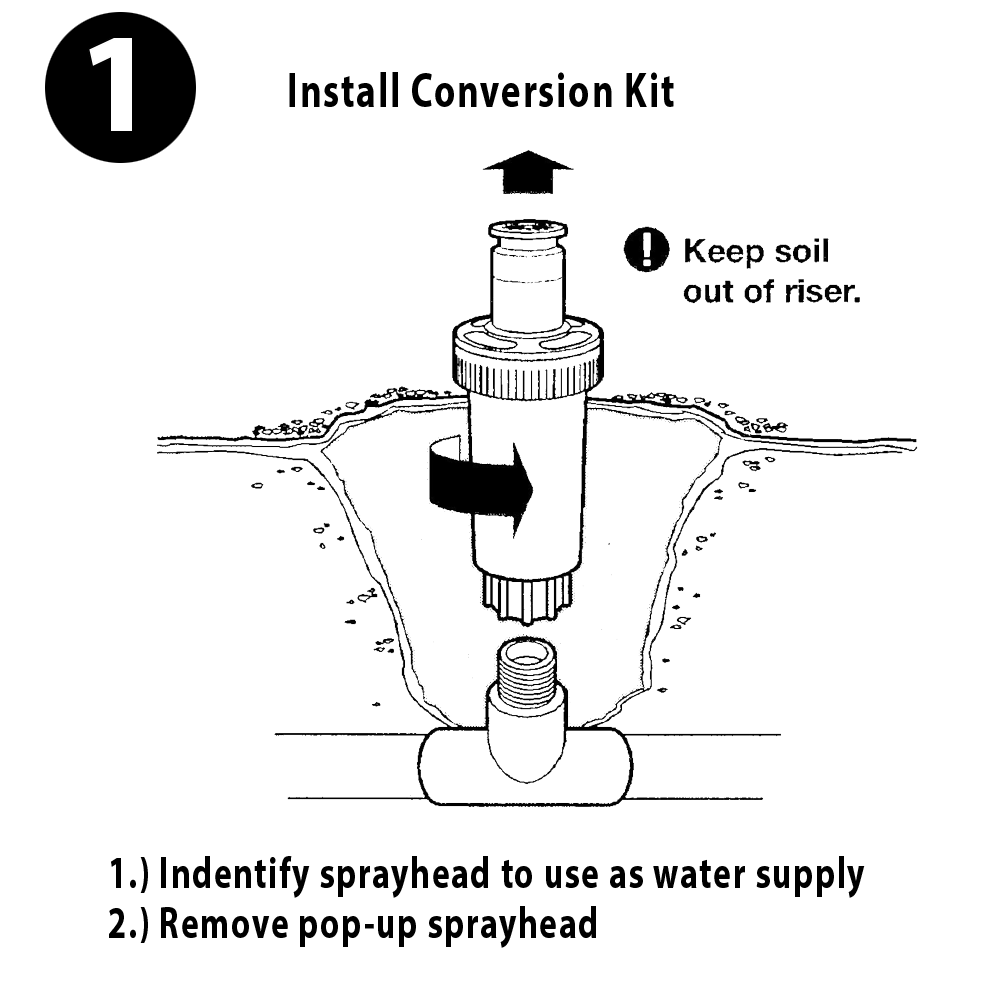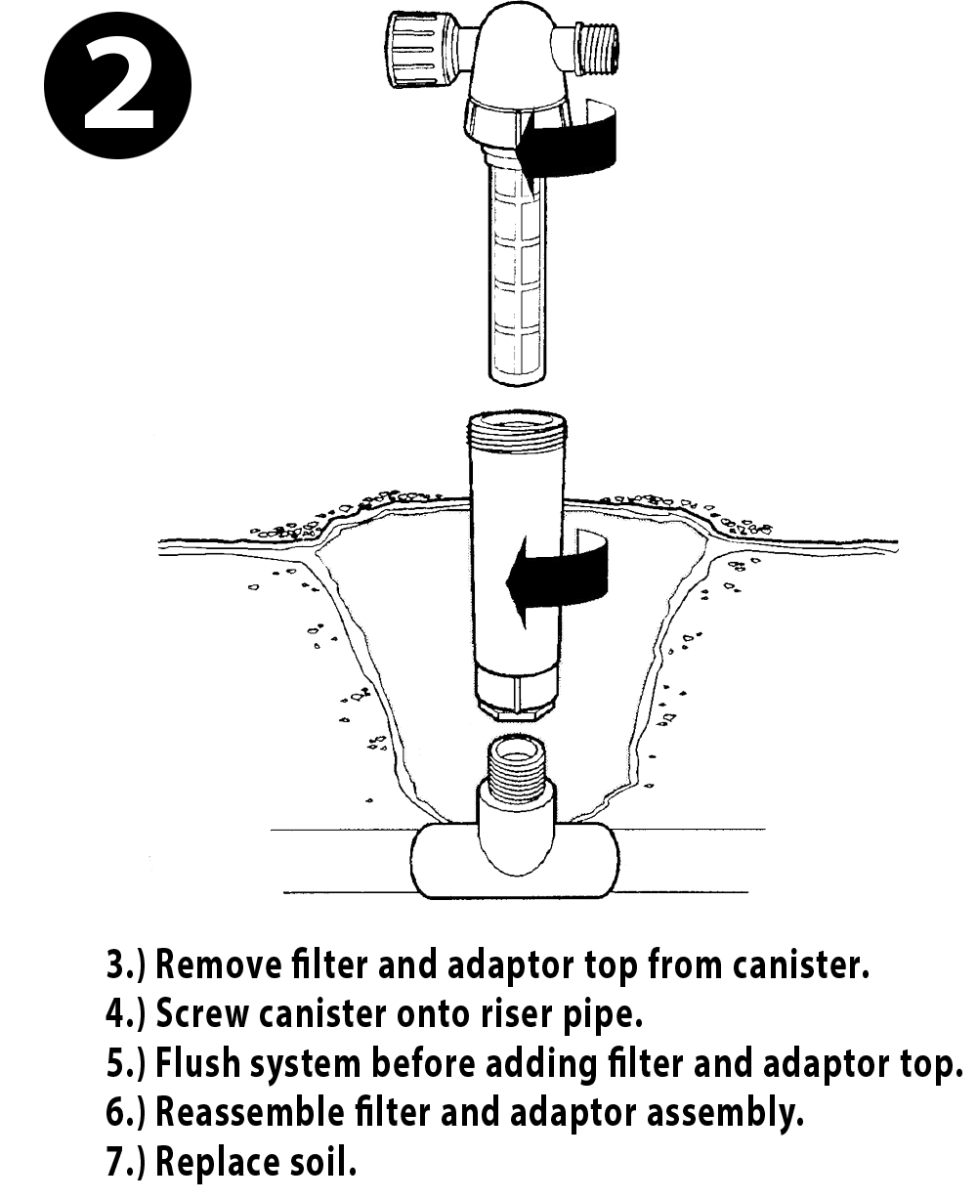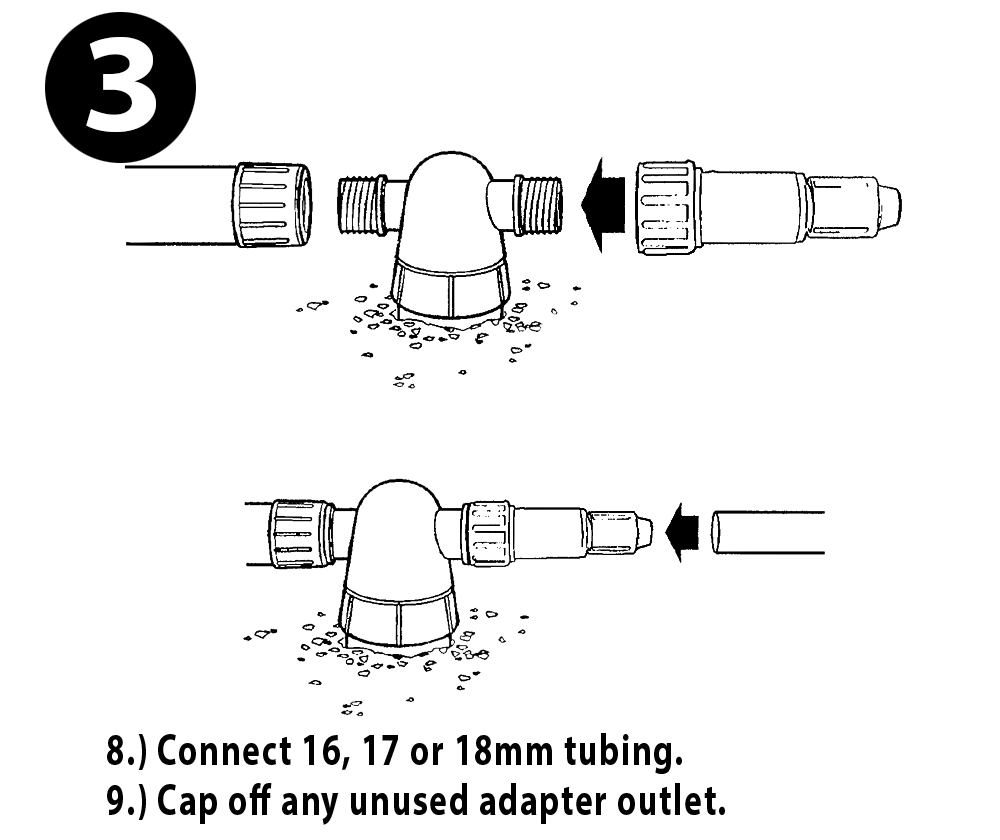 Related Articles
Videos
We found other products you might like!