MaxiJet MJT-M1 Blue 320 Degree MAX-ONE Fan Jet (BAG OF 25)
Fan Sprayers are designed to dispense a flare shaped spray pattern. Fan Sprays can be mounted in any direction, on stakes or directly on pipe. Each nozzle is color coded to identify it's specific flow rate.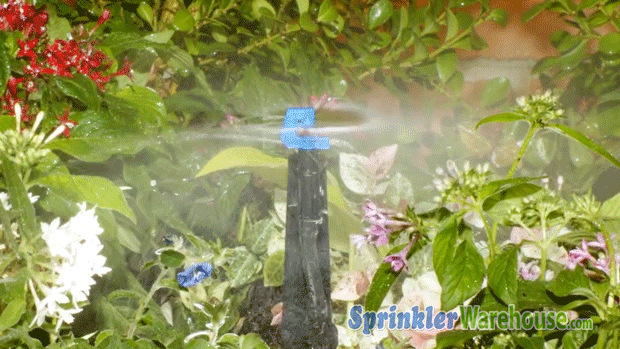 Sprays a flat 360º fan pattern
10/32" triple-lead threads for easy 2-turn installation
Ideal for greenhouses, young trees, and small landscaped areas
For propagation, place Jets head to head for maximum coverage
We found other products you might like!