Hunter Indoor Pro-C, XC, XC Hybrid Replacement Transformer
Product Type: Replacement Transformer
Compatibility: Indoor Pro-C - XC - XC Hybrid
Features & Benefits
Three-pronged replacement external transformer
Fits Hunter Indoor Pro-C controllers
Input: 120VAC 60Hz 32W
Output: 24VAC 1000mA
Product Details
Always use UL listed ½" (13 mm) conduit with male adapter when installing AC wiring. Pro-C/PCC controllers are intended to be supplied AC power with a 15A rated overcurrent protected device.
Connecting AC Power to the PRO-C Indoor Controller
Route transformer cable through the hole on the bottom left side of the controller and connect one Yellow Wire to each of the screws marked AC and the Green wire to GND.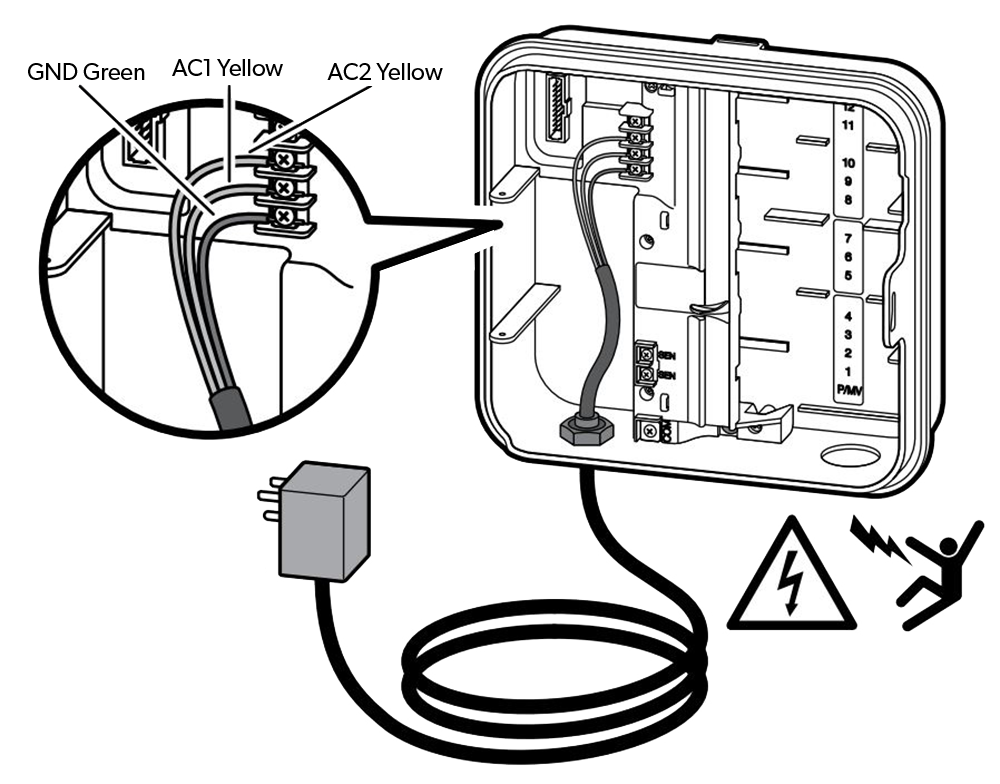 *This image shows how to connect the transformer to the PRO-C controller
Indoor Pro-C - XC - XC Hybrid
Indoor Pro-C, XC, XC Hybrid
We found other products you might like!