Hunter Pro-C Front Panel - 821501
Hunter Pro-C Front Panel Replacement Part (821501)
Works with the Pro-C Hunter Controllers include all PC-400 and new style PCC models
This Pro-C panel is compatible with production models 2014 to current. Compatible controllers all PC-400 and new style PCC models. The number of stations for the Pro-C are 4 - 16, PCC 6 & 12.
Features & Benefits
Independent irrigation programs: 3
Independent lighting programs: 3
Start times per program: 4
Max. station run time: 6 hours
Solar Sync dial position: now available with built-in Solar Sync programming for increased installation efficiency
Solar Sync delay feature: allows adjustments to be postponed for up to 99 days
Cycle and Soak feature built in: reduces runoff
Lighting programs built in: allows the ability to add landscape lighting control
Added knockouts offer additional flexibility
Programmable rain delay: prevents watering for an extended period as needed
Non-volatile memory: keeps programs indefinitely— without battery backup
Rain sensor bypass: allows the controller to ignore sensor devices when needed
One touch manual start and advance: allows user to start or test any station
Warranty period: 2 years
Product Details
Years in production (2014-Current)
Compatible controllers = All PC-400 and new style PCC models.
Number of stations: Pro-C: 4 - 16, PCC 6 & 12
Type: Pro-C: Modular, PCC: Fixed
Enclosures: indoor and outdoor plastic
Materials: Plastic
Color: Grey
Related Articles & Videos
Articles
Videos
Replacement Parts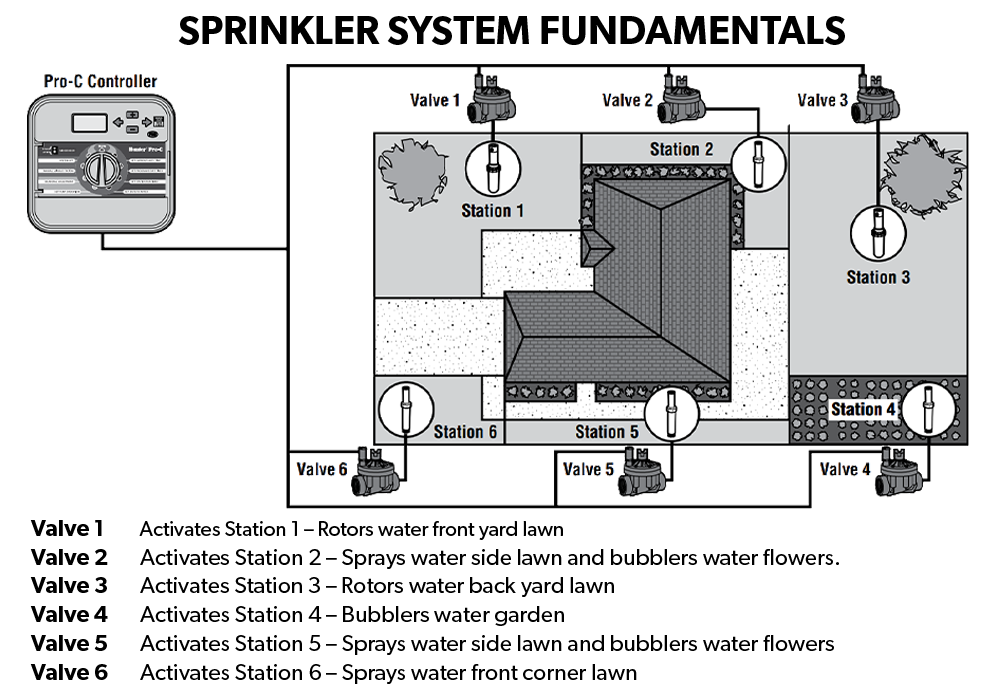 How to Replace a PRO-C Front Panel
Note: The Pro-C controller is truly modular in design. This means that most components of the controller can be removed and replaced if needed. For the newer style Pro-C (blue panel and buttons) the part number for the front panel is 821501. The part number for the older style Pro-C controllers (green buttons) is 526200.
| Steps 1 | Steps 2 |
| --- | --- |
| To remove the Pro-C's front panel, start by removing all power from the controller. Unplugging the transformer or shutting off the circuit breaker will be necessary to do this properly. | Open the front panel similar to how the controllers door opens, this should expose the battery compartment on the back of the front panel. |
| Steps 3 | Steps 4 |
| Locate the gray ribbon cable in the upper right corner on the back of the front panel. | Disconnect the ribbon cable from the back of the front panel by carefully pulling the plastic cable connector off the back of the front panel. |
| Steps 5 | Steps 6 |
| Locate the Hinge Release switch below the ribbon cable connector on the back of the control panel. Push down on the white tab, the hinge pins will retract and allow the front panel to come free from the cabinet. | After the panel is removed you can reverse this process to install the new face panel. |
Excellent in all categories dealing with the hunter pro C front panel procurement.
May 8, 2020
Purchased
5 months ago
Back up and running
My front panel had failes, and this new on got me back up and running.
August 10, 2020
Purchased
2 months ago
Browse 24 questions
Browse 24 questions and 30 answers