Rain Bird RC-4Bi Irrigation Timer
It is hard to improve upon perfection! Although technology has taken the world of sprinkler controllers in a digital direction, the Rain Bird RC series of controllers is considered by many to be the best mechanical controller ever made. Whether you have had an RC controller keeping your lawns irrigation in perfect timing for decades and its finally died, or you want to buy an extra one to have on hand "just in case," Sprinkler Warehouse frequently has them in stock.
Rain Bird RC controllers are valued for their precise time keeping, die hard durability, higher amperage output which helps with valves that take a long time to close as well as its compatibility with brass imperial valves.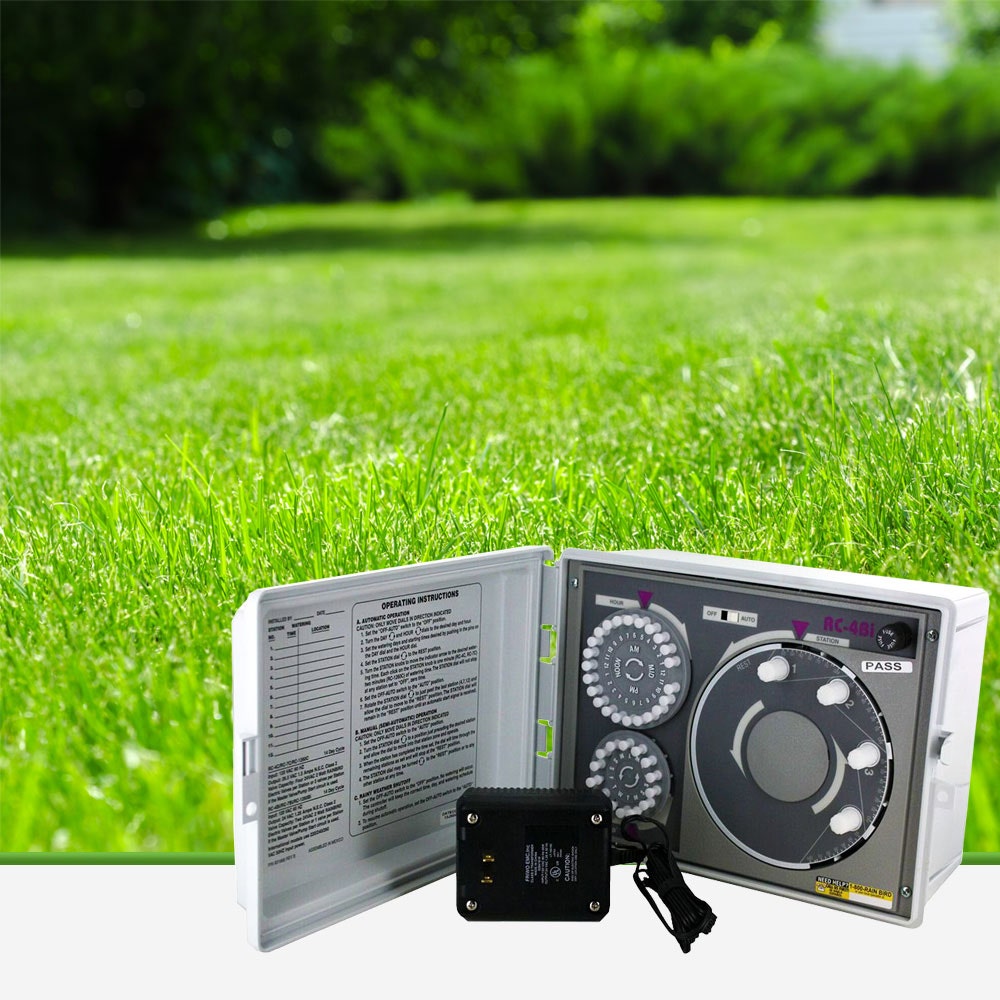 Product Details
Contains 23 pins for scheduling automatic starts on any hour.
Automatic rotating dial for water cycles
1.5 AMP for controller protection from current overload.
Can be housed in a cabinet suitable for wall mounting.
Easy to troubleshoot
Input required: 120 VAC - 10%, 60Hz, International models: 230 VAC - 10%, 50Hz
Output: 24 VAC 650 mA
Power back-up: 2 x AAA batteries maintain time and date while nonvolatile memory maintains the programming
Commercial, Light Commercial
Light Commercial and Commercial
We found other products you might like!
Sku:

RC-1260Bi-Refurbished