Hunter SJ-706 6 in. Swing Joint w/ 3/4 in. MPT Swivel Connections
Hunter Plastic Swing Joint (SJ-706)
3/4 inches x 6 inches
Male Pipe Thread x Male Pipe Thread
Easily adjusts sprinklers to proper height and position, saving both time and money.
If you've experienced trouble installing sprinklers to correct finish grade because you can't find the right riser length...if your pipes are buried in shallow trenches and you want to retrofit to taller pop-up sprinklers...if you're having difficulty raising sprinklers buried under inches of built-up thatch...if you want to be sure when a sprinkler has heavy equipment rolling over the top it can easily be properly readjusted...then here's the perfect solution. The Hunter Swing Joint is the simple way to adjust a hard-to-place sprinkler to its proper height and position in mere seconds. This versatile creation is available in two different versions - for new installations or for retrofits - and, with a simple twist of the wrist, either can install to virtually any position, making it the ideal option to add to sprays and rotors at any time. This is an innovative product you won't want to pass up!
Features & Benefits
Standard configuration has swivel ells on both ends for maximum versatility
Unique patented swivel ells can be installed to virtually any configuration, leak free
Pressure rated to 150 psi (10.3 bars; 1034 kPa)
Product Details
SJ-506: 1/2 in. threaded ends x 6 in. length standard
SJ-512: 1/2 in. threaded ends x 12 in. length
SJ-7512: 1/2 in. threaded end x 3/4 in. threaded end x 12 in. length
SJ-712: 3/4 in. threaded ends x 12 in. length
SJ-706: 3/4 in. threaded x 6 in. length
SJ-712: 3/4 in. threaded x 12 in. length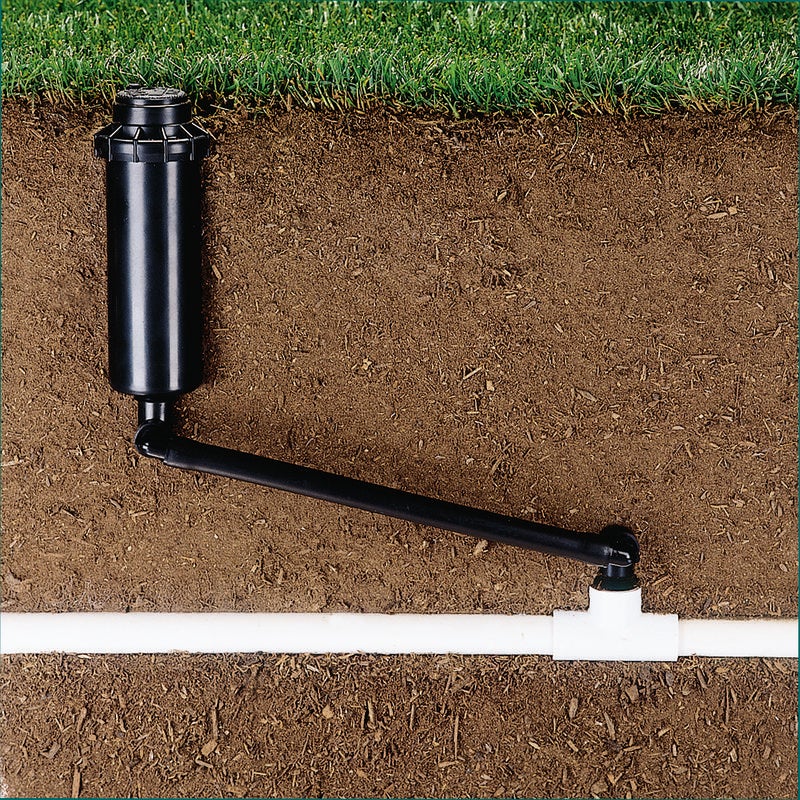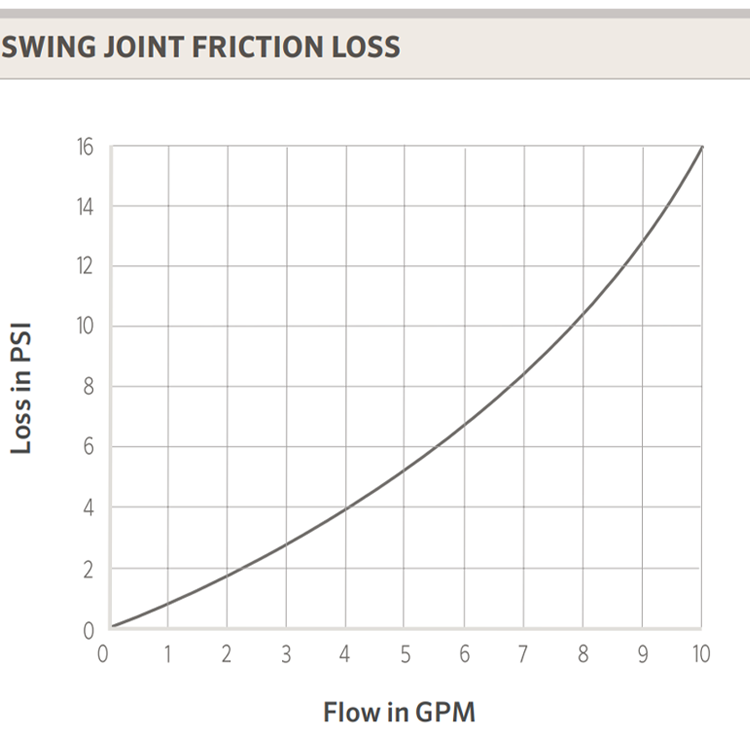 Related Articles & Videos
Articles
Videos
Browse 2 questions
Browse 2 questions and 16 answers
My PGP-ADJ rotor connects to the ground line: PGP female, ground line male. How does the swing joint connect to the ground line?
BEST ANSWER:
Depends on the kind of ground line you are using. I used 1 inch black poly and used clamp style saddles that have the correct threaded fittings that are female and the swing joint screws right in there. You would need adapter fittings if your ground line is all male. Most sprinklers are female thread that I know of. Not sure if they make female to male swing joints?