TRC 0-1016 Sidekick 46 Station Remote Control Kit for PRO-C and ICC
TRC Irrigation Remotes controller specific Sidekick irrigation wireless controls are professional grade wireless irrigation remotes designed for specific irrigation controllers. The new controller specific Sidekick Systems include everything needed for easy and quick installation. Quicker setup times equal maximized earnings without being underbid by the competition.
No Station Limit - The Sidekick receiver will operate as many stations as the controller is designed to operate*. (46 Stations on Hunter Controllers.)
Simple Operation - Simple plug and play installation. No complicated valve wire harness (pig-tail) installations.
Three Year Warranty - Demonstrates our commitment to high quality.
Automatic Safety Shut Down - Automatically turns off stations after 20 minutes.
Illuminated Power on Indicator - Green Power on LED.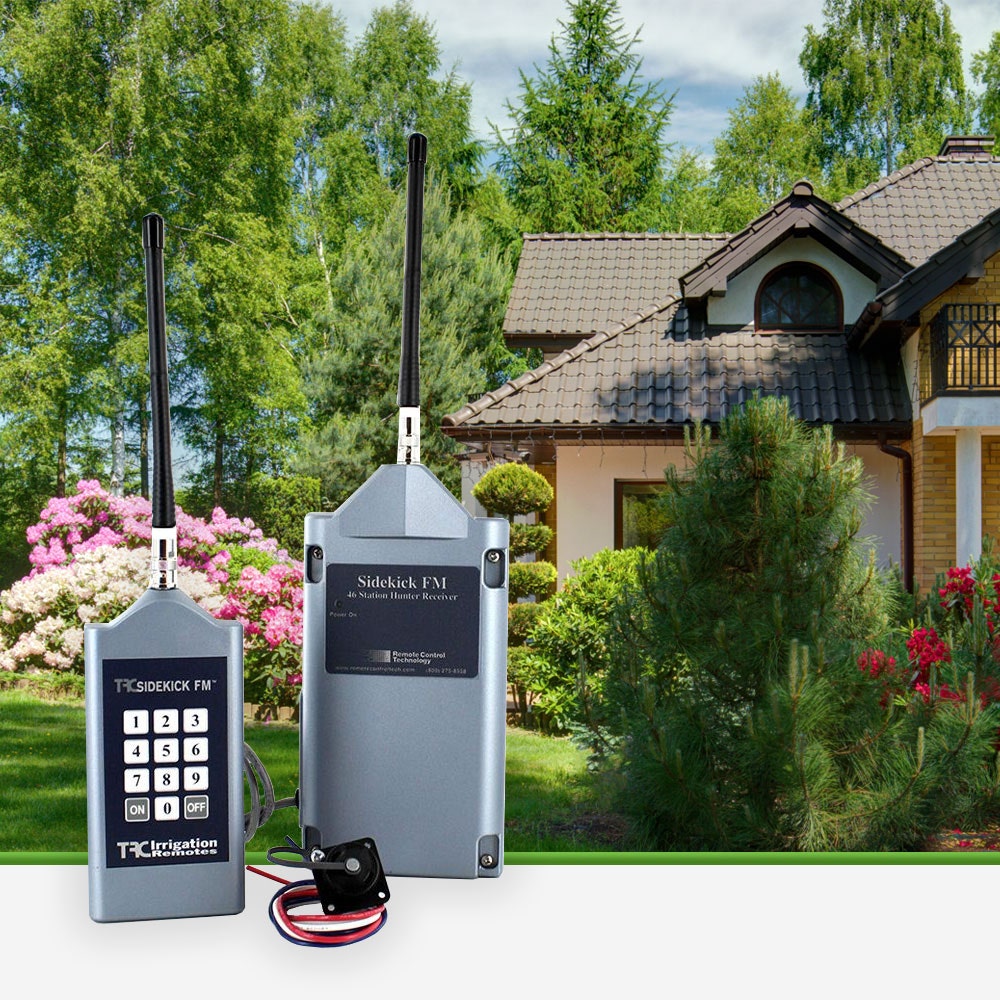 Product Details
The Sidekick System for Hunter ICC & Pro C Controller is the ideal addition to your Hunter ICC & Pro C Controller. Easy installation and simple operation make it the commercial contractors ultimate labor saving solution for wireless controller operation. The Sidekick system for Hunter ICC & Pro C Controller includes everything needed to upgrade a Hunter ICC & Pro C Controller for portable professional grade wireless operation.
System Contents - 1016 Sidekick Receiver Kit includes:
1016 Sidekick Receiver
Sidekick Transmitter
Two 8 in. Whip Antennas
Permanent Controller Cable (PCC-H)
Sidekick Operation Manual
We found other products you might like!