Hunter® Dual-Stream Bubbler Nozzle 5 ft
With the ability to compensate for pressure differences, the Hunter bubbler nozzles allow the output of water to remain constant regardless of the input pressure. This allows for accurate application never before achieved in bubblers. The same holds true with the MSBN and 5-CST-B nozzles, designed for deep watering of larger planted areas. While the PCB is a fixed above-ground water emitter, the PCN is compatible with the Pro-Spray spray bodies, and sinks into the ground the same way a pop-up would. With easy installation and the ultimate in reliability, now every plant, shrub, or tree can receive the same amount of water required with no excess runoff or waste.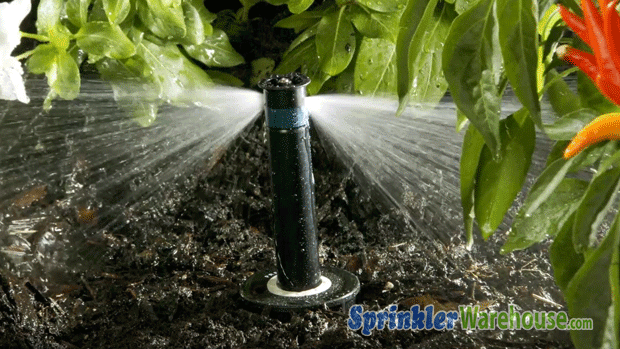 Product Details
Pressure compensation ensures uniform output across various pressures
½" inlet
Flow marked top for easy identification
Excellent for tight strips
Distributes the water fairly evenly from the nozzle to the tip of the jet. Has an approximately 15 degree arc angle on each side.

It's very good for watering strips up to 2 ft wide, but does provide ridiculously high precipitation rates.Most likely need to be on a separate zone.
July 15, 2020
Purchased
3 months ago
Browse 3 questions
Browse 3 questions and 1 answer
This bubbler needs a 3/8 inch male pipe thread nipple, does any one make a 3/8 inch cut off riser? I thought these were 1/2 inch and thus would work well with normal sprinkler parts. I hate the thought of having to bushing down from 1/2 to 3/8 plus a short nipple just to connect to a 1/2 inch line. Any thoughts would be greatly appreciated.
We found other products you might like!