Blazing Waterproof Small
SnapLoc Connector
Rated #1 in the industry, this waterproof / corrosion-proof connector saves you money and time with its patented One-step installation. For use in direct bury applications, this connector needs no pre-twisting when applying in use and each connection comes pre-filled with dielectric silicone sealant ensuring never to harden.
Features Benefits
For use in irrigation (BVS) and landscape lighting (BLS) applications
Waterproof
Low Voltage
Silicone filled connector
Safe, fast and reliable
Strong wire restraint
BVS1: Max 30V
BVS2: Max 30V
BLS10: Max 15V, 10AMPS
Product Specifications & Measurements
Max. Voltage: 30V Max. building wire
Connector Size: 1.460" x 1.04"
Wire Type: Copper/Copper
Wire Range: #18 SOL/STR
Temperature Rating: 105°C (221°F)
Silicone Sealant Temperature: -40°F to 400°F
Measurements
A - 1.460"
B - 1.040"
C - 1.080"
Installation Instructions
IMPORTANT: Turn off power before installing or removing connector. Product to be used in accordance with local and national codes.
Rotate wings fully apart beyond 90 degrees.
Insert unstripped wires into holes. Push wires to back of the connector (wire ends should be visible through clear back of connector).
Hold wires in place while squeezing handles together until the connector snaps shut.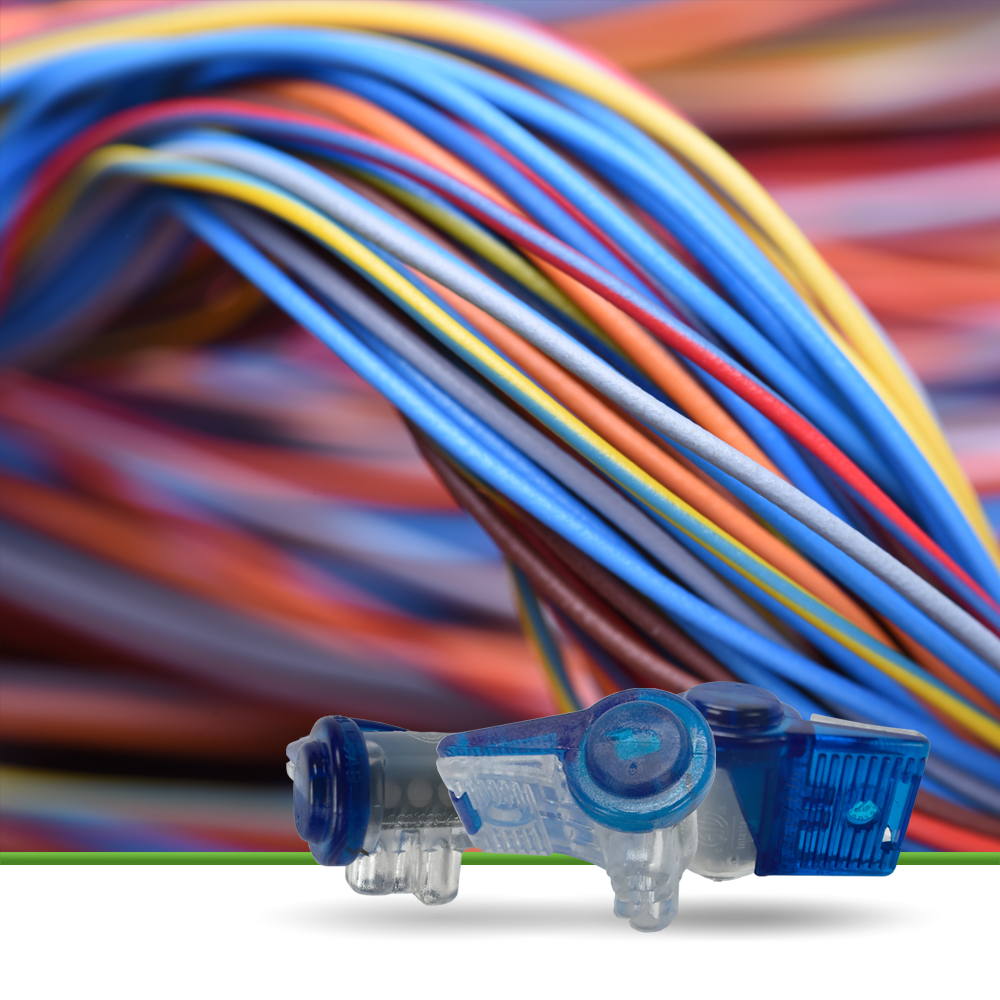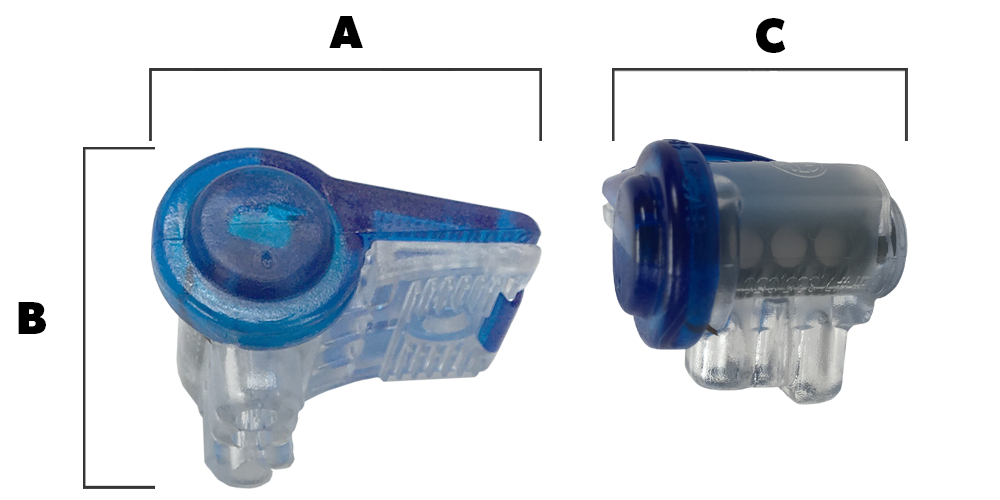 2-Wire Waterproof Connector
2-Wire Waterproof Connector
Browse 5 questions
Browse 5 questions and 24 answers
Why did you choose this?
SprinklerWarehouse.com

Store