Blazing Waterproof Medium
Wire Connector
Able to be used outdoor for electrical use, this wire connector sets at a max voltage of 30V or 10 AMPS. This connector is great for any irrigation systems or landscape light application.
Features Benefits
Silicone filled connector
For use in irrigation and landscape lighting applications
For low voltage applications (30V Max, 10 Amps)
Product Specifications & Measurements
Max. Voltage: 30V, 10AMPS
Connector Size: 2.5" x 1.5"
Wire Type: Copper/Copper
Wire Range: Min #18/Max #10
Temperature Rating: 90°C (194°F)
Silicone Sealant Temperature: -40°F to 400°F
Measurements
A - 2.263"
B - 1.516"
C - 1.042"
Installation Instructions
IMPORTANT: Turn off power before installing or removing connector. Product to be used in accordance with local and national codes.
Strip wires 1" and group bare wire ends together. Do not pre-twist solid wire. You must pre-twist stranded wire. If using both wire types, you must wrap stranded wire around untwisted solid wires.
Insert wires through flexible sealing fingers and bend bare wire ends together into one "V-Channel." When connecting heavy solid wires, use bending sleeve/depth gauge on outer sleeve of connector. For larger connections (e.g. two #12 wires, or equivalent, or more), bend wires into the V-Channel with round hole at bottom; pull folded group of wires downward into this hole at bottom of "V."
Separate connector, removing plastic "link" or "leg" from inner sleeve. Push inner sleeve into pre-filled outer sleeve until double-locked. Ensure that bending sleeve does not come down over either latch. Pre-filled silicone fully waterproofs the connection. Do not reuse.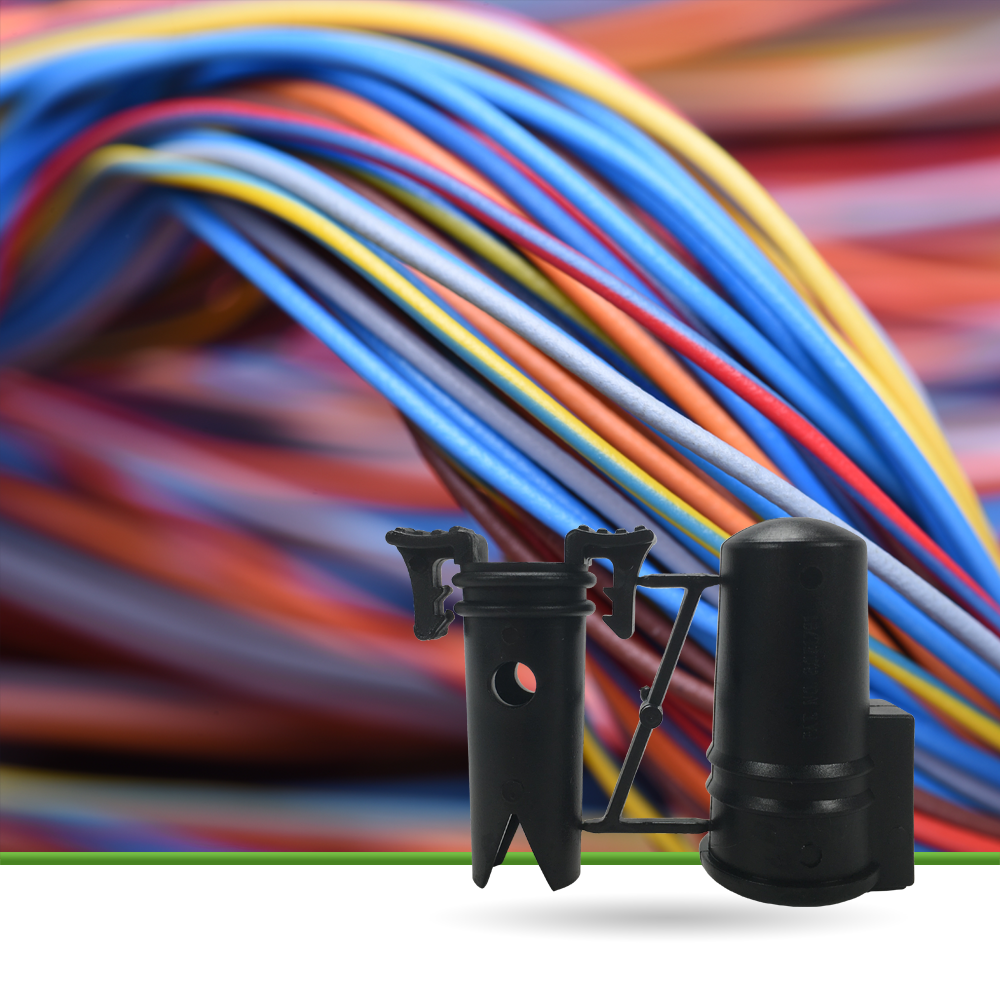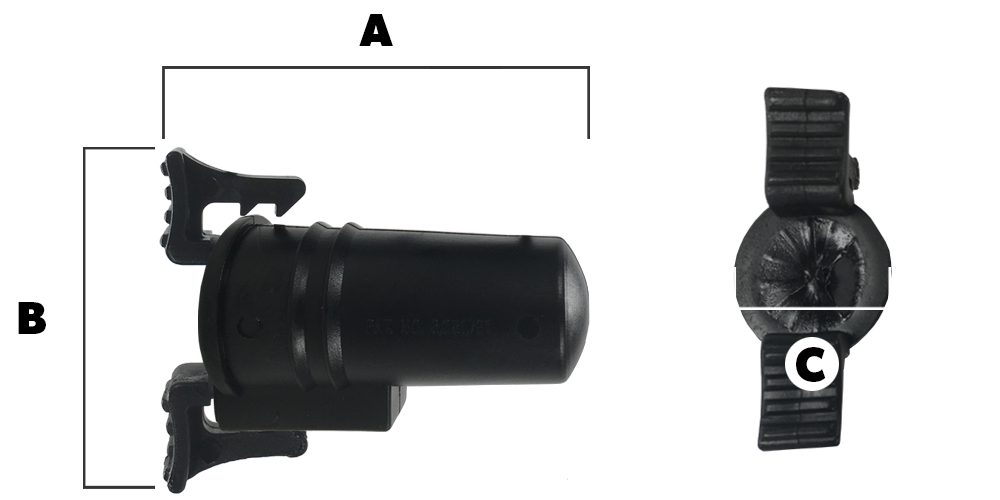 Snap-Locking Waterproof Connector
Snap-Locking Waterproof Connector
Excellent product. I bought 72.
I was able to fit three #10 wires inside.

I recommend that do-it-yourselfers purchase at least one extra for practice, and a few extra in case of damage or mistakes.

One of the connectors' inner part's side clips broke off during insertion. And I made one or two wiring mistakes that I quickly corrected during my massive landscape lighting project.
June 6, 2017
Purchased
over 3 years ago
Nice waterproof connectors for Landscape lighting
These were well made and easy to use. Did the job nicely!
December 4, 2017
Purchased
over 2 years ago
Best Connectors Available
Used them in the past and they are without question the absolute best LV wire connectors on the market
November 11, 2019
Purchased
7 months ago
Browse 4 questions
Browse 4 questions and 31 answers
I am looking for a more secure way to connect my various sized landscaping gauge wires. The main is 10, which branches off to 12 and then branches to the fixture. So at some hubs there are a set of all three sized wires. Is this product big enough, or do you recommend something else. I also don't like completely burying these areas as because it could be hard to find down the road. Do you also recommend some type of hub? Thanks
I used twist on connectors which did not work well; trying to connect 12g wire (from the transformer past 3 lights) to 14g wire to extend reach with another 3 lights. Will the LV9500 connectors work for this "splicing"?
BEST ANSWER:
Yes, we have used many dozens of them on up to 3 x 10ga stranded wires or 2 x 10 ga + 1 x 8 ga stranded wire per connector. They are FAR superior to any other connector, even the 3M direct burial. Be sure to read the instructions, they are simple, but you can do it incorrectly. On one job we ran > 2500 ft of 8 and 10 ga and over 110 FX Luminaire LED dimmable instruments and 2 x 300W transformers, with zero connection problems.
Geoffrey B

on Nov 1, 2016

Purchased on Feb 7, 2016
RE: Blazing Products LV9500 Snap-Locking Waterproof Wire Connectors

How do you use this?
Do you strip the wires, twist, and then insert into the connector ?
BEST ANSWER:
That's the basic idea. There are two parts. One is what I'd call the cap, which BTW, is filled with grease. The other is what I'd call the insert. It's what you bush the twisted wires into. You have to push the them all the way through so you can bend them over sharply and down the outside of the insert into the slot. Then grab the wires and pull them into the hole at the bottom of the slot. It's important to strip the wires long enough to do this. Then jam the insert into the cap until it locks in place. One final note. They won't work if the wires are too big. I tried it with 10 gauge but found it to be impossible. Otherwise, a great product.
EDWARD S

on Jul 2, 2016

Purchased on Sep 17, 2015