Cedarcide 8 lbs.
Insect Repelling Mulch
100% Cedarwood
Treats up to 3,500 sq. ft.
Approx. 8 pounds of granules per bag
Features & Benefits
Made from all natural cedar trees, Cedarcide Granules are a natural way to safeguard your yard, garden and family from troublesome insects. Cedarcide Granules are a non-toxic outdoor repellent against pests such as mosquitoes, fleas, ants, and mites.
Product Details
Sourced from just one all natural ingredient: Cedar trees
Natural outdoor insect repellent
Non-toxic
Easy-to-Use
Fresh cedar scent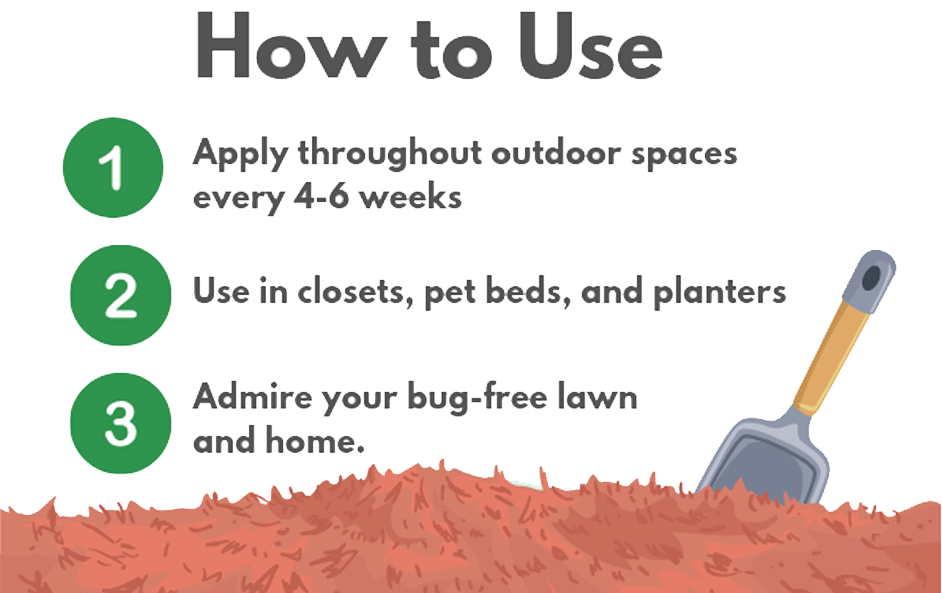 How To Use: Broadcast Cedarcide Granules along the edge of your house, garage or outbuilding to create a non-toxic repellent barrier. Cedarcide Granules can also be used sparingly in interior locations like atriums, closets and planter boxes for additional protection. Each bag covers approximately 3,500 sq. feet. Apply every other month, or as needed.
30 Day Money Back Guarantee
Browse 3 questions
Browse 3 questions and 5 answers
Why did you choose this?
SprinklerWarehouse.com

Store
bought in the past from Calloway's in Texas and there was Calloway's in TN so searched online and found you guys. This stuff works great with pets.
How do you apply it? Do you use a spreader? How much will this bag cover? I have a 1/2 acre, how much will I need?
BEST ANSWER:
You'll want to spread this along the perimeter of your land. The perimeter can change drastically depending on the shape of your half acre. 1 bag is good for 3,500 ft. So, chances are you'll be fine with the one bag for the 4-6 weeks.
We found other products you might like!
Sku:

MOSQUITO-MAGICIAN-1GAL