Rain Bird PVB Series PVB6RND 6" Round Valve Box with Green Lid
Rain Bird PVB6RND Valve Box
6" Round Valve Box with Green Lid
Features & Benefits
The Professional Series Valve Box provides rugged, no-nonsense dependability, with a price tag that can meet any budget. Valve boxes shall be used as durable, rigid enclosures for valves or other irrigation system components requiring subsurface protection for installation or maintenance. The valve box shall be made of structural foam HDPE resin that is resistant to UV light, weather, moisture and chemical action of soils.
Four equally spaced knock-outs accommodate up to a 2.0" (5.0 cm) diameter pipe. Optional lock option.
Snap-in Overlapping lid
Skid-resistant texture
Body built with double ridges for additional sidewall support
Light & durable construction
Pre-molded pipe slots
Bottom flanges to help prevent sinking
Earth-friendly, LEED-compliant material made of 100% recycled materials (black boxes and black lids only)
Lid marking area makes it easy to label the valve box
The standard PVB6RNDP Valve Box can comfortably fit up to 2 valves.
Product Details
Top Opening (diameter): 6⅛"
Bottom Opening(diameter): 8⅝"
2¼" x 2⅙" pipe slot (2 places)
Primary Application
Protects in-ground irrigation valves. Functions as a durable enclosure that provides easy access to valves for maintenance. Used in turf applications to house single valves, multiple valves, or other subsurface components of an irrigation system.
Related Articles & Videos
Articles
Videos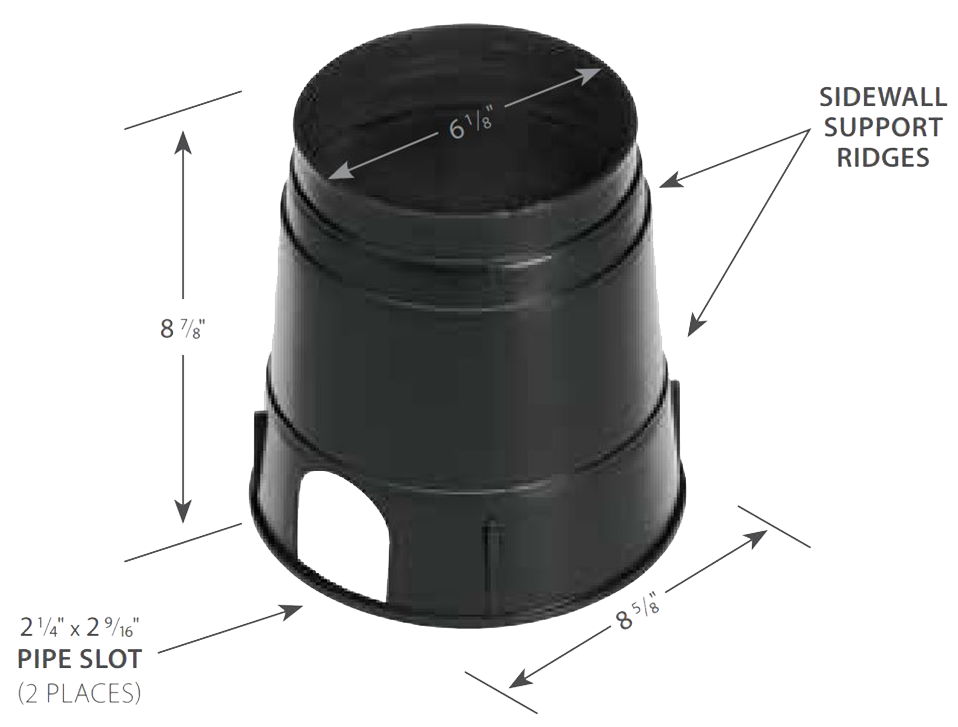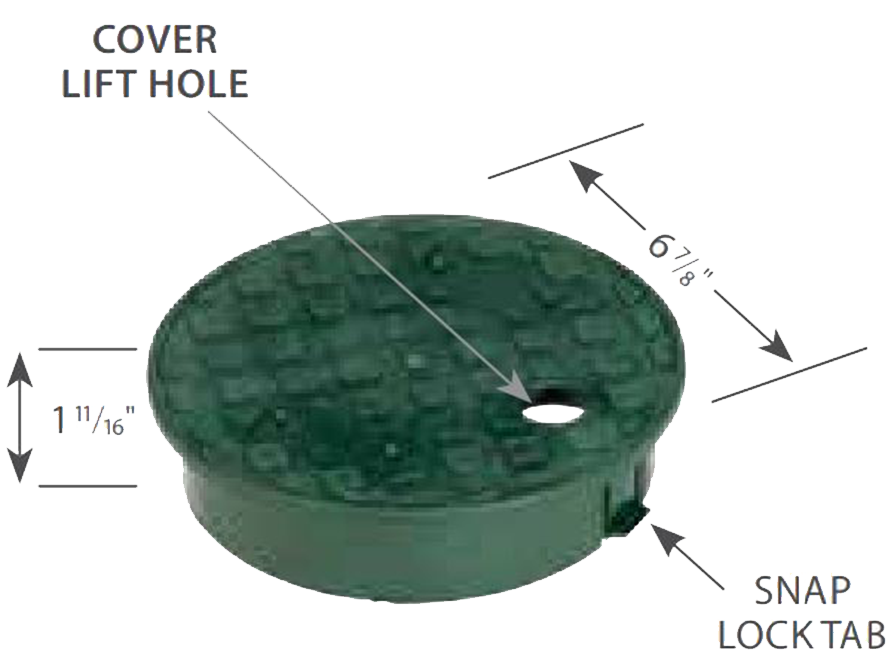 The standard PVB6RND Valve Box can comfortably fit up to 2 valves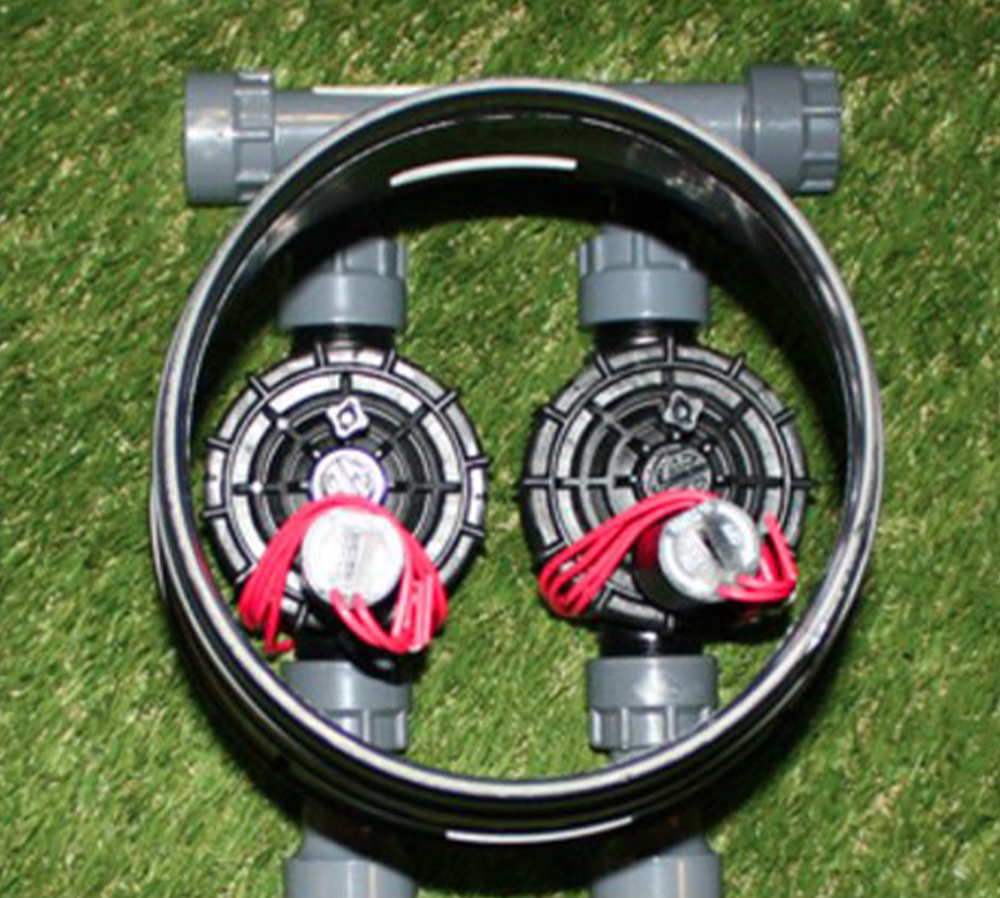 Cheep price, nothing else to say. Better than Home Depot,s product and a whole lot cheaper. Fast shipping. Will be buying more next year.
June 28, 2019
Purchased
1 year ago
Very good value. Solidly built. Will buy more as needed.
April 16, 2020
Purchased
2 months ago
Well made and identical to others but at a much better price. I will purchase again.
September 20, 2017
Purchased
over 2 years ago
We found other products you might like!