Hunter HC-1200M 12 Station Indoor Expansion Module
Manage your irrigation controller from anywhere worldwide using your smart device or web browser with Hydrawise web-based software. Predictive watering adjusts schedules based on forecast temperature, rainfall probability, wind and humidity to provide maximum water savings while keeping your landscape healthy and beautiful. Add a simple-to-install flow meter and set up automatic notifications to alert you of broken pipes or sprinklers.
Features & Benefits
A 12 Zone Expansion Module with a blue wiring cover
3ft Expansion Cable
Bag containing 2 x screws and 2 x conical wall anchors for wall mounting.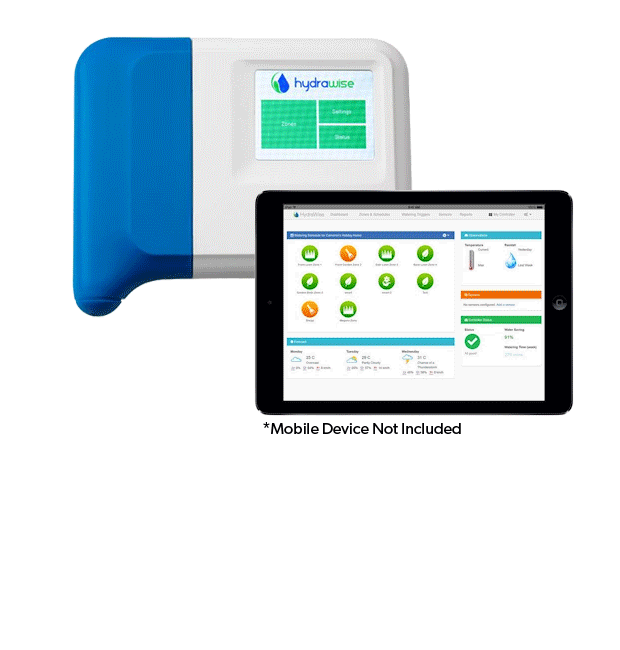 Easily Linked and Programmed
Added a new Hunter Expansion to an older Hydrawise HC without a problem.
August 2, 2019
Purchased
1 year ago
Great Addition to our system
Expansion module was very easy to install and configure. A great addition to our sprinkler system!
October 17, 2017
Purchased
over 2 years ago
Expands well
Great for expanding the number of zones of the HC-1200i beyond the 12. I have more than 12 and a master valve, so I added 2 of these for up to 35 zones and 1 valve.

One thing the documentation did not tell me is that if you have a master valve, it must be tied to the HC1200i and not an expansion module. So I had to connect it to zone 12. Now my zones don't follow the irrigation plan.

Minus one star for this restriction.
November 26, 2017
Purchased
over 3 years ago
Browse 3 questions
Browse 3 questions and 5 answers
Why did you choose this?
SprinklerWarehouse.com

Store
I already have the Hunter HC-1200M controller and love it. Now I need to expand my system for additional zones.
I already have the Hunter HC-1200M controller and love it. Now I need to expand my system for additional zones.
how many zones does it come with?
BEST ANSWER:
I purchased all new controllers last year however I have not installed them. As I remember the 12 station expansion module will not work unless you have the primary unit and you can add up to 2, 12 station expansion modules. As I remember it is the primary controller that you can obtain with different numbers of zones and the HC 12 station expansion modules adds 12 zones.
DAVID H

on Mar 5, 2019

Purchased on May 10, 2018
can the hunter PRO-C be controled by a smart phone?