Sprinkler Warehouse respects your privacy. Sprinkler Warehouse will never sell or rent any identifiable information regarding its customers to any third party without first receiving that customer's permission. Sprinkler Warehouse may ask you to provide information that personally identifies you, only for billing and shipping purposes. When you give us your information, we will only use it for business transactions between you and Sprinkler Warehouse.
You acknowledge that this Privacy Policy is part of our Site Terms of Use, and by accessing or using our site, you agree to be bound by all of its terms and conditions. If you do not agree to these terms, please do not access or use this site.
We reserve the right to change this Privacy Policy at any time. Such changes, modifications, additions or deletions shall be effective immediately upon notice thereof, which may be given by means including, but not limited to issuing an email to the email address listed by registered users and posting the revised Policy on this page. You acknowledge and agree that it is your responsibility to maintain a valid email address as a registered user, review this site and this Policy periodically and to be aware of any modifications. Your continued use of the site after such modifications will constitute your: (a) acknowledgment of the modified Policy; and (b) agreement to abide and be bound by the modified Policy.
Our Commitment To Privacy
Sprinkler Warehouse (Sprinkler Warehouse) has created this privacy statement in order to demonstrate our firm commitment to privacy. The following discloses our information gathering and dissemination practices for this website: www.SprinklerWarehouse.com Your privacy is important to us. To better protect your privacy we provide this notice explaining our online information practices. To make this notice easy to find, we make it available on our homepage and at every point where personally identifiable information may be requested.
Information We Collect
We collect information from you when you register on the site, place an order, enter a contest or sweepstakes, respond to a survey or communication such as e-mail, or participate in another site feature.When ordering or registering, we may ask you for your:
first and last name
e-mail address
billing and shipping address
phone number
credit card information
company name/website (if applicable)
Tax ID (if applicable)
We also collect information about gift recipients so that we can fulfill the gift purchase. The information we collect about gift recipients is not used for marketing purposes. You may, however, visit our site anonymously. Like many websites, we use "cookies" to enhance your experience and gather information about visitors and visits to our websites. Sprinkler Warehouse's Web server also collects general data pertaining to every site visitor, including your e-mail address, your IP address, the domain name, the length of time spent on the site, and the pages accessed while visiting the site. This information is collected to compile statistical information, facilitate system administration, improve the content of the site, and alert you to new products, special offers and updated information. Sprinkler Warehouse may also retain the content of the communications that are sent to Sprinkler Warehouse customer service representatives via the site. You agree that Sprinkler Warehouse shall be free to use all such communications, including remarks, suggestions, ideas, graphics or other information communicated to Sprinkler Warehouse through this site. Our site uses cookies to keep track of your shopping cart. However, if cookies are turned off on your browser, session variables will not work either. HTML pages do not store information and it is necessary to remember where the shopper was to be able to complete an order for them. We do use cookies to deliver content specific to your interests and to save your password so you don't have to re-enter it each time you visit our site. You have the choice of disabling cookies in your web browser. Because cookies are used throughout our websites, disabling them may prevent you from using certain parts of our site. Specifically, our shopping cart uses cookies to track the contents of your cart. Our web site also uses JavaScript. To be able to utilize the full functionality of our shopping cart software, you must enable JavaScript on your web browser. If you need to enable JavaScript, our shopping cart software will detect if it is turned off and provide you with instructions for turning it on. You will see these instructions at the storefront for Sprinkler Warehouse. This site contains links to other sites. Sprinkler Warehouse is not responsible for the privacy practices or the content of such Web sites.
Sprinkler Warehouse Secure Shopping Guarantee
Our secure Shopping Guarantee protects you while you shop here, so that you never have to worry about credit card safety. How Do We Make Shopping Safe? Our Secure Sockets Layer (SSL) 256-bit software is the industry standard and among the best software available for secure online commerce transactions. It encrypts all of your personal information, including credit card number, name, and address, so that it cannot be read as the information travels over the Internet.

A trusted leader in online security services GeoTrust® is the world's second largest digital certificate provider. More than 100,000 customers in over 150 countries trust GeoTrust to secure online transactions and conduct business over the Internet. Our range of digital certificate and trust products enable organizations of all sizes to maximize the security of their digital transactions cost-effectively.
GeoTrust's world-class SSL Certificates offer fast delivery at a cost-effective price, enabling up to 256-bit SSL encryption, and include a range of GeoTrust® True Site Seals based on the level of identity verification.
GeoTrust's Signing Products represent the latest in next-generation technology for digitally signing applications, binding people and documents, and assuring code integrity to wireless platforms. The GeoTrust® GeoCenter, a robust management portal, offers 24/7 control, instant issuance, and volume pricing for GeoTrust Partners and Enterprise SSL customers. What Do We Guarantee? We are so confident that we guarantee that every transaction you make at SprinklerWarehouse.com will be safe. This means . . . You pay nothing if unauthorized charges are made to your card as a result of shopping at SprinklerWarehouse.com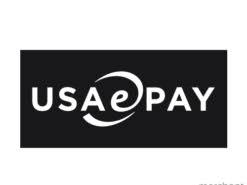 Our Guarantee To You
Sprinkler Warehouse is dedicated to providing quality sprinkler parts and supplies at exceptional prices. We sell brand new products with full Manufacturer's Warranties. We do not sell used, refurbished, or re-manufactured items as new products. We are constantly working to improve the customer experience through employee training, new products, and the innovative use of technology. Our Houston showroom is a first in the retail irrigation industry. Because of our valued customers, Sprinkler Warehouse continues to grow. We are committed to serving our customers in a way that will bring them back, year after year.